Abigail, or affectionally called by her parents – Abby (9 years old, Singapore) loves reading and crafting. Even though she is small in frame, Abby is always full of big ideas for her next art project. She loves making miniatures with clay during her down time, and is always ready to try new crafts.
Steampunk Felt Hat
Abby learnt to draft the patterns of the hat with paper before cutting out pieces of felt. In order to stiffen the material, she painted a layer of diluted white glue after the sewing is done. She then used metallic acrylic paints and felt scrap pieces to decorate the hat. Before she started this project, she did extensive research on steampunk. We love this hat and think it makes such a spiffy accessory for Halloween!
Cookie Space Board Game
Using Monopoly Board Game as a reference, Abby created her own version with a new set of rules. The tokens were made using clay, with the rest of the elements drawn by hand.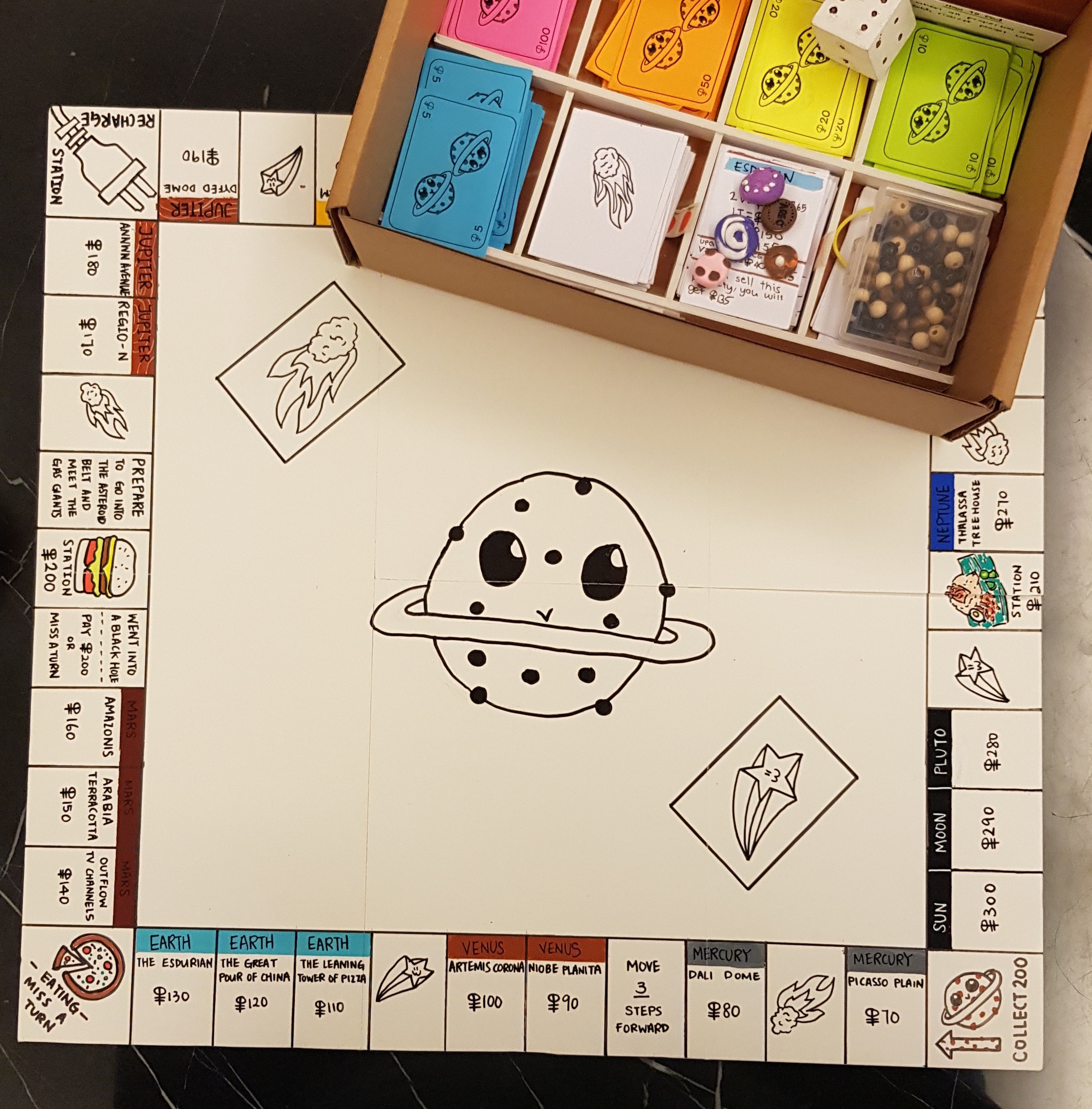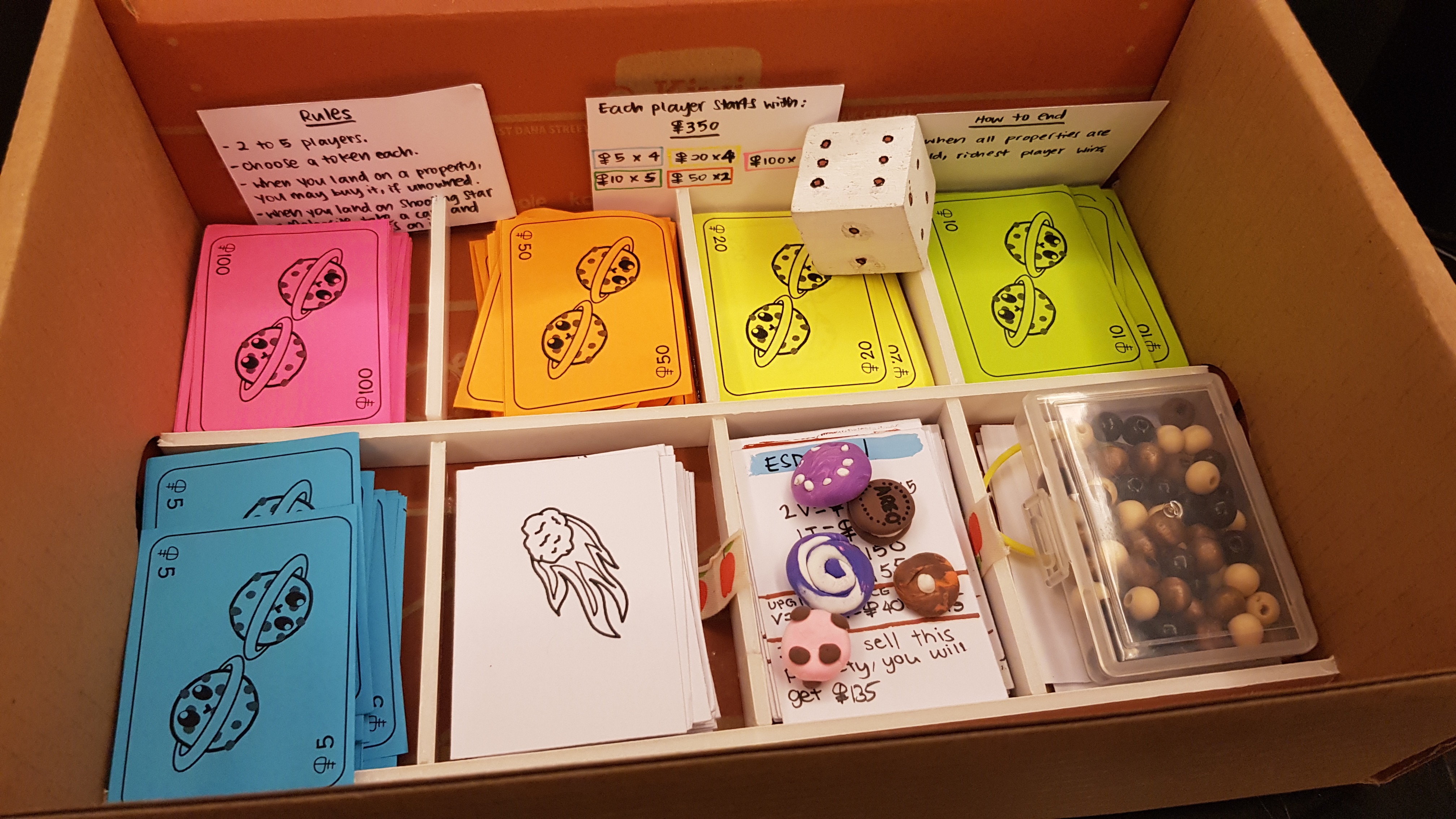 Batik Pencil Pouch
Abby designed her own fabric with some of her favourite motifs and characters, before using the traditional batik method to paint them. She then sewed the fabrics into a pencil pouch.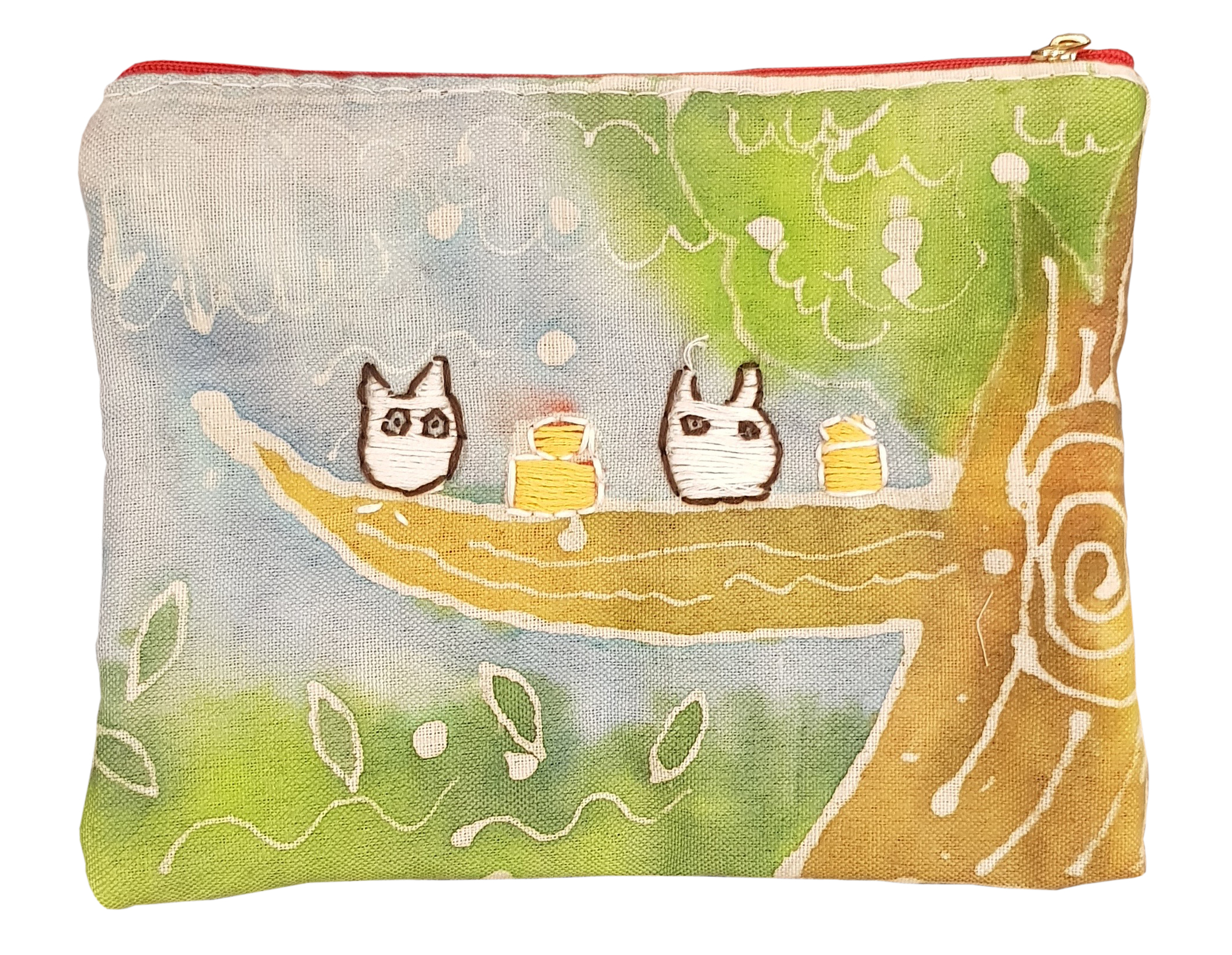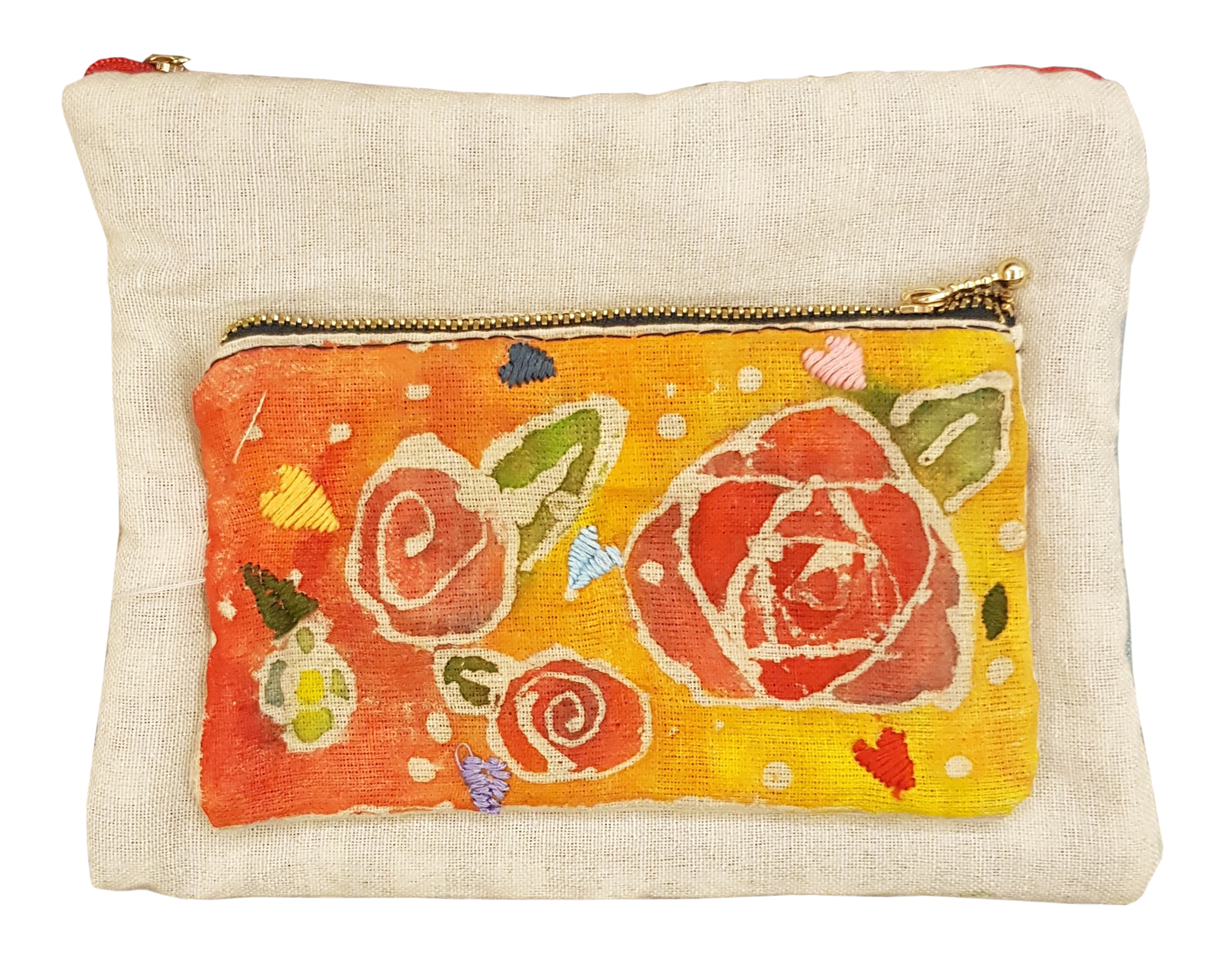 Pop-Up Candy House
Made from coloured art card and paint markers, Abby got the pattern from a pop-up card book and decided to make her own candy house. If you zoom in, you'll be able to see the details in the house!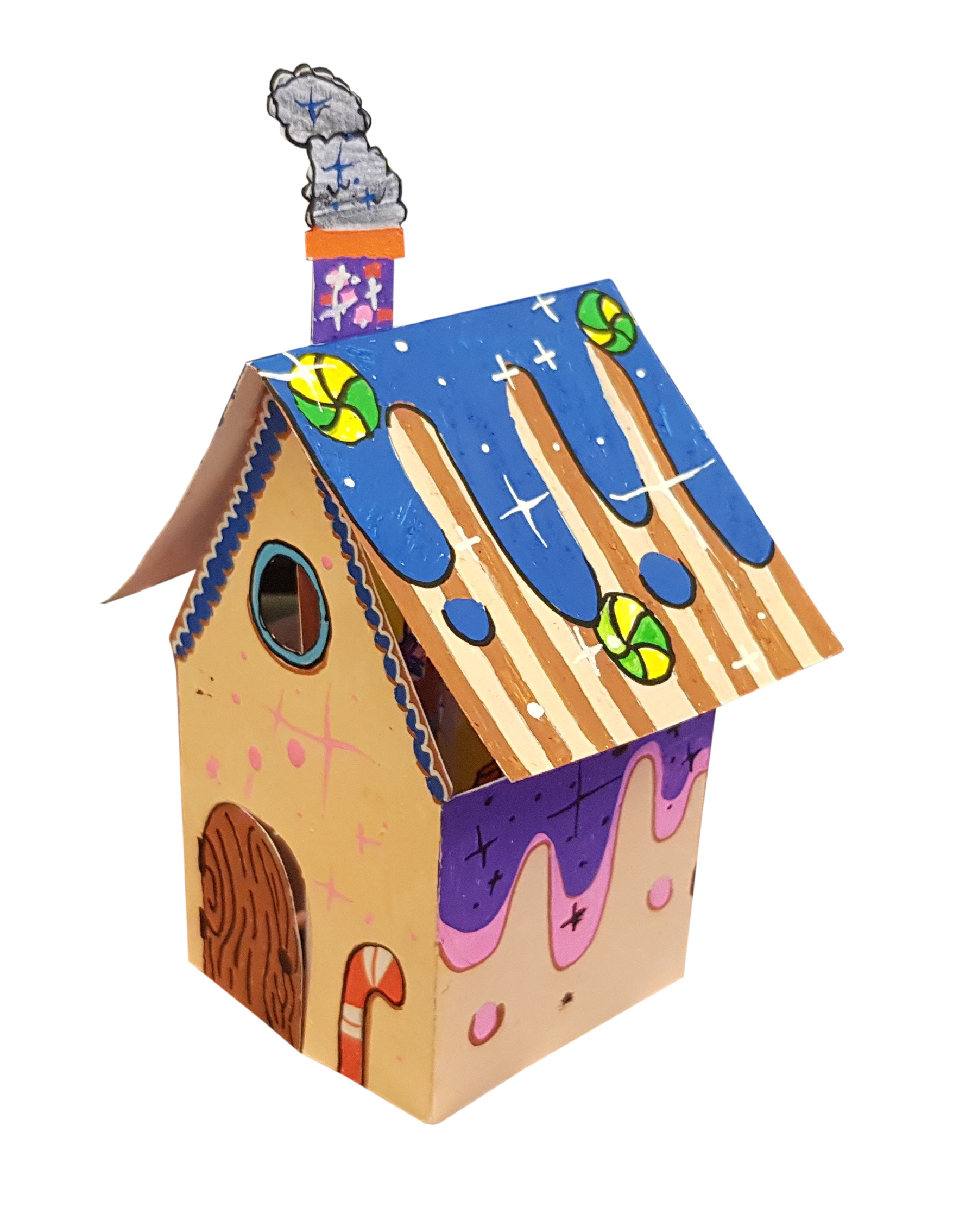 Nonya Kueh
Here are some nonya kueh painted by Abby to celebrate Singapore's birthday month, which is August. Don't you think they look so mouth-watering?