How many girls do you know like dinosaurs? Our first prize winner for What Could These Be? art competition is one of them! Not only does she like dinosaurs, they are often the main subject in her artwork. And do you know what she drew for the piece she submitted for the art competition? That's right, dinosaurs!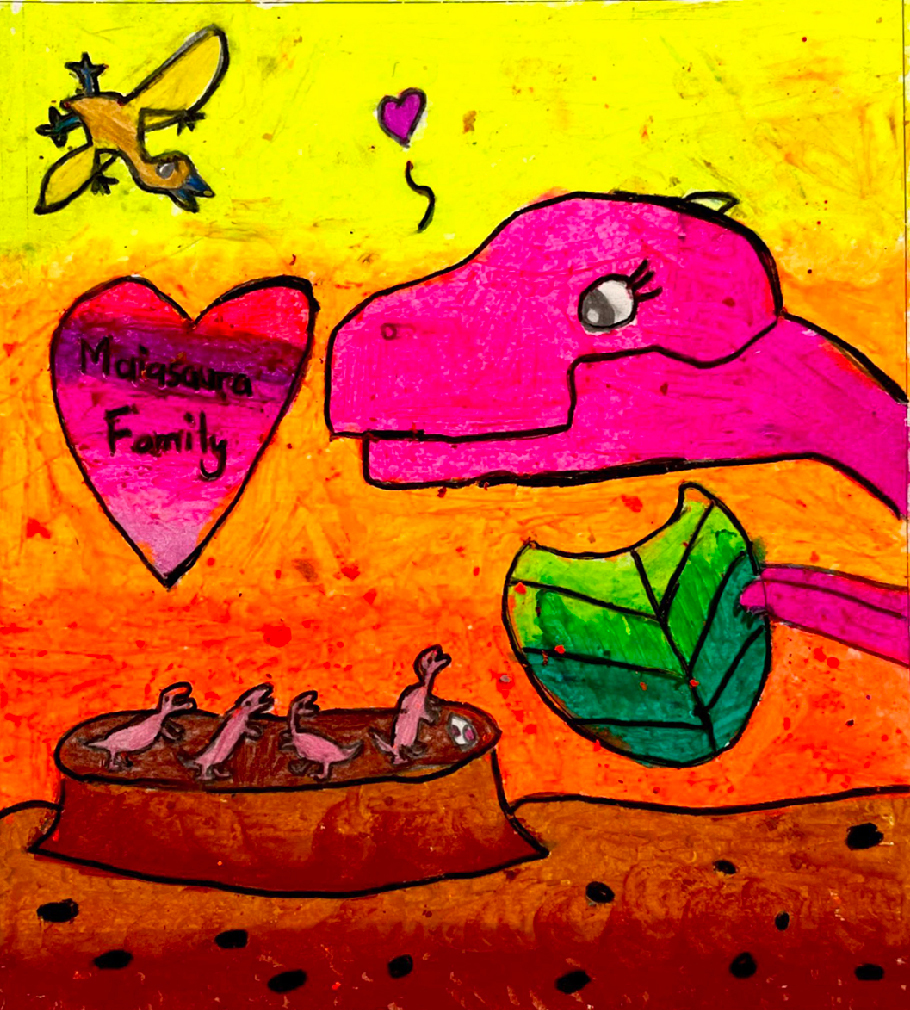 Entitled "Maiasaura Family", this depicts a Mama dinosaur bringing her teeny weeny dinosaurs a fresh leaf during feeding time. Xi Tong used oil pastels and the colours she chose are warm and bright. Can you feel the motherly love radiating from this winning entry?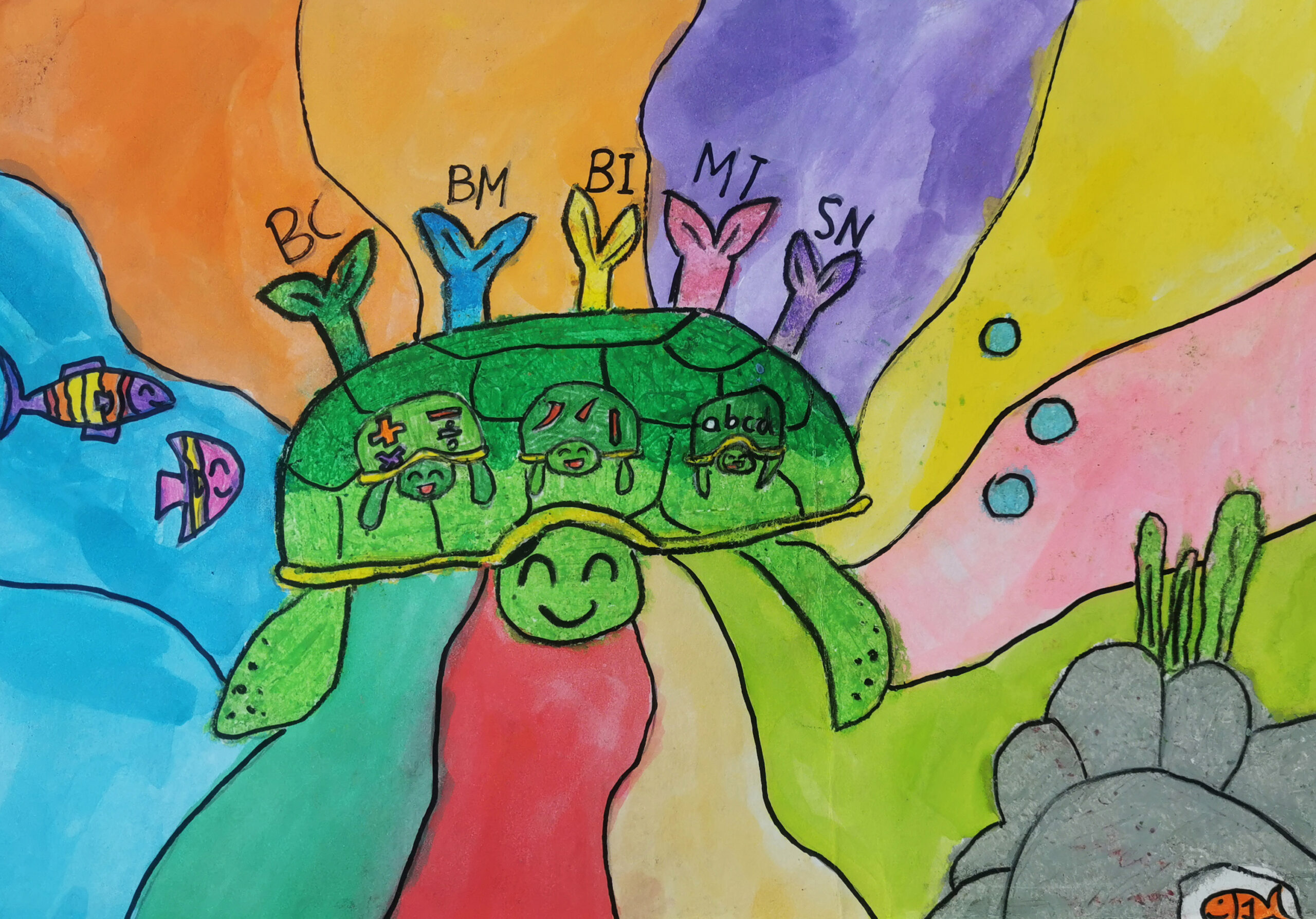 Ten Most Dangerous Dinosaurs (right, top), Xi Tong had planned to draw all the ten most dangerous dinosaurs but she ran out of space after drawing four of them. She created this during her down time, using colour pencils.
Turtle Adventure (left, bottom), A day before Teacher's Day, Xi Tong did this in school. Big Turtle brings three Little Turtles to explore the underwater world and also to acquire knowledge. The five elements which she drew on Big Turtle represent the subjects that she studies in school. The medium used were watercolour, colour pencils, oil pastels and markers.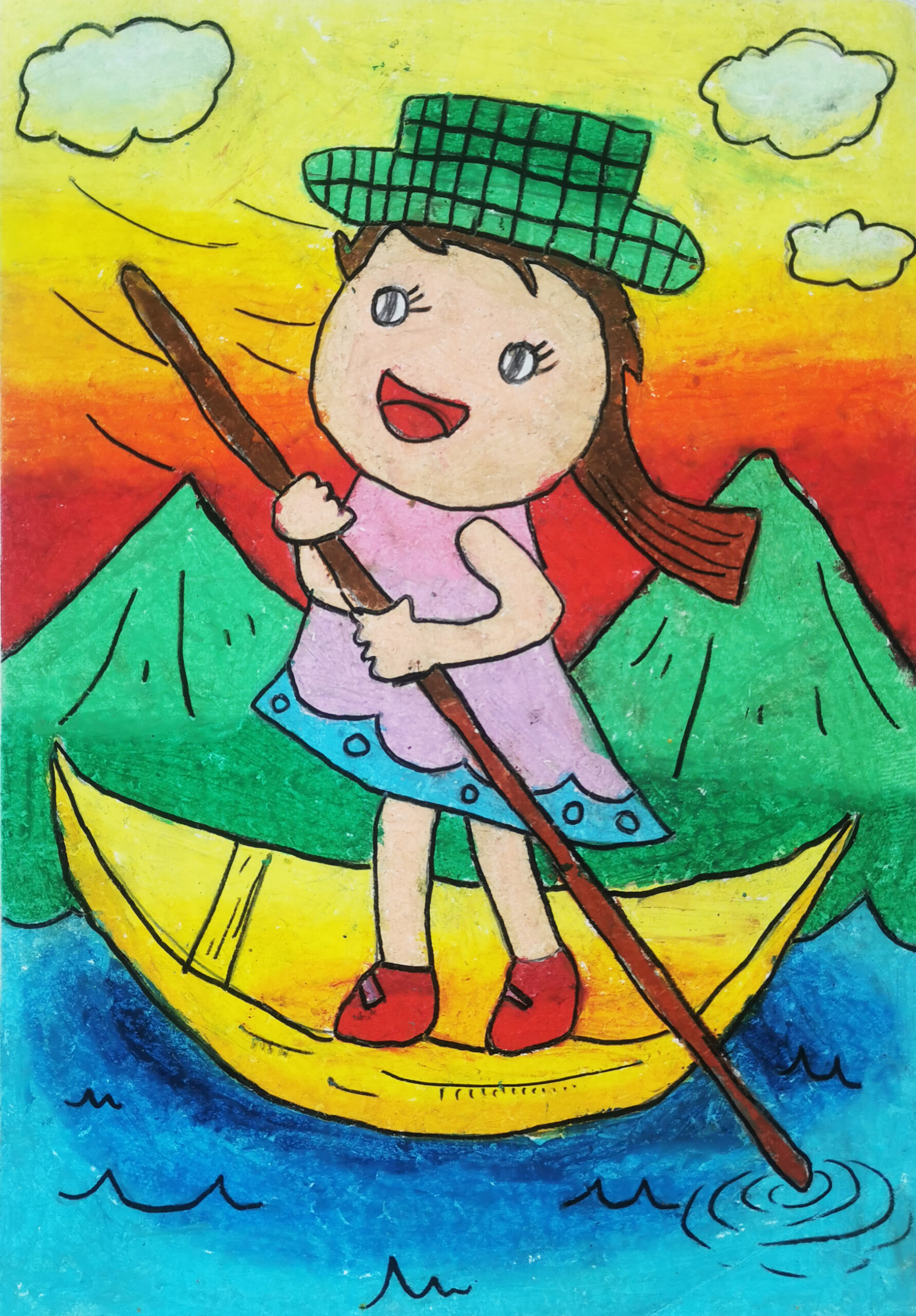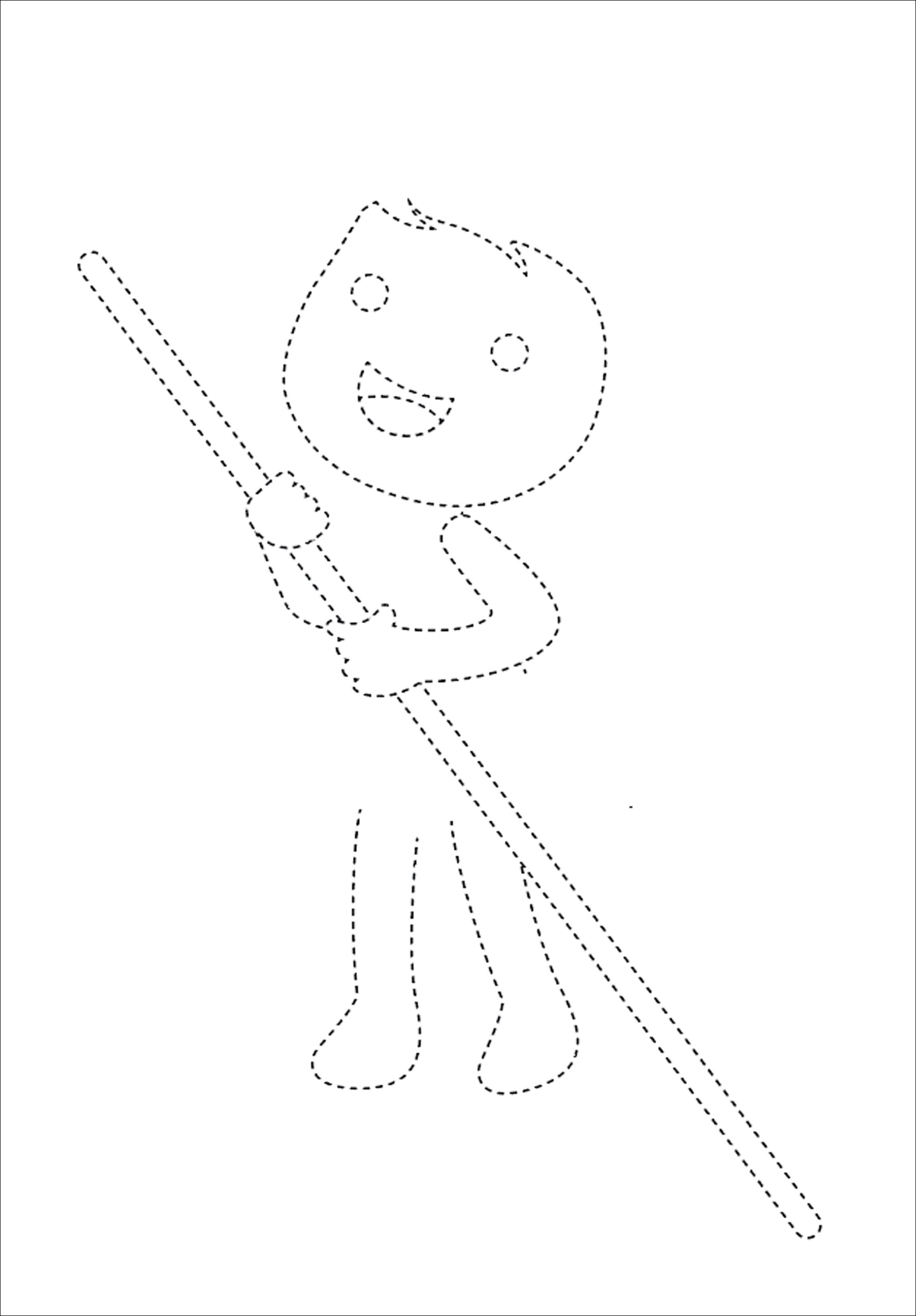 D for Dinosaurs (1st picture), Xi Tong drew dinosaurs around the letter D. Some of the creatures are not dinosaurs, but distant relatives of these reptiles. Can you identify them? She used markers and paint to complete this illustration.
Row Row Row Your Boat  (2nd & 3rd pictures), This is an assignment done during art class and it is based on the 3rd picture. The task was to add details to the line art, define the character's gender by drawing his/her clothing, hair and fashion accessories. Lastly, the young artists were required to illustrate the scenario as the background. Medium used is oil pastels.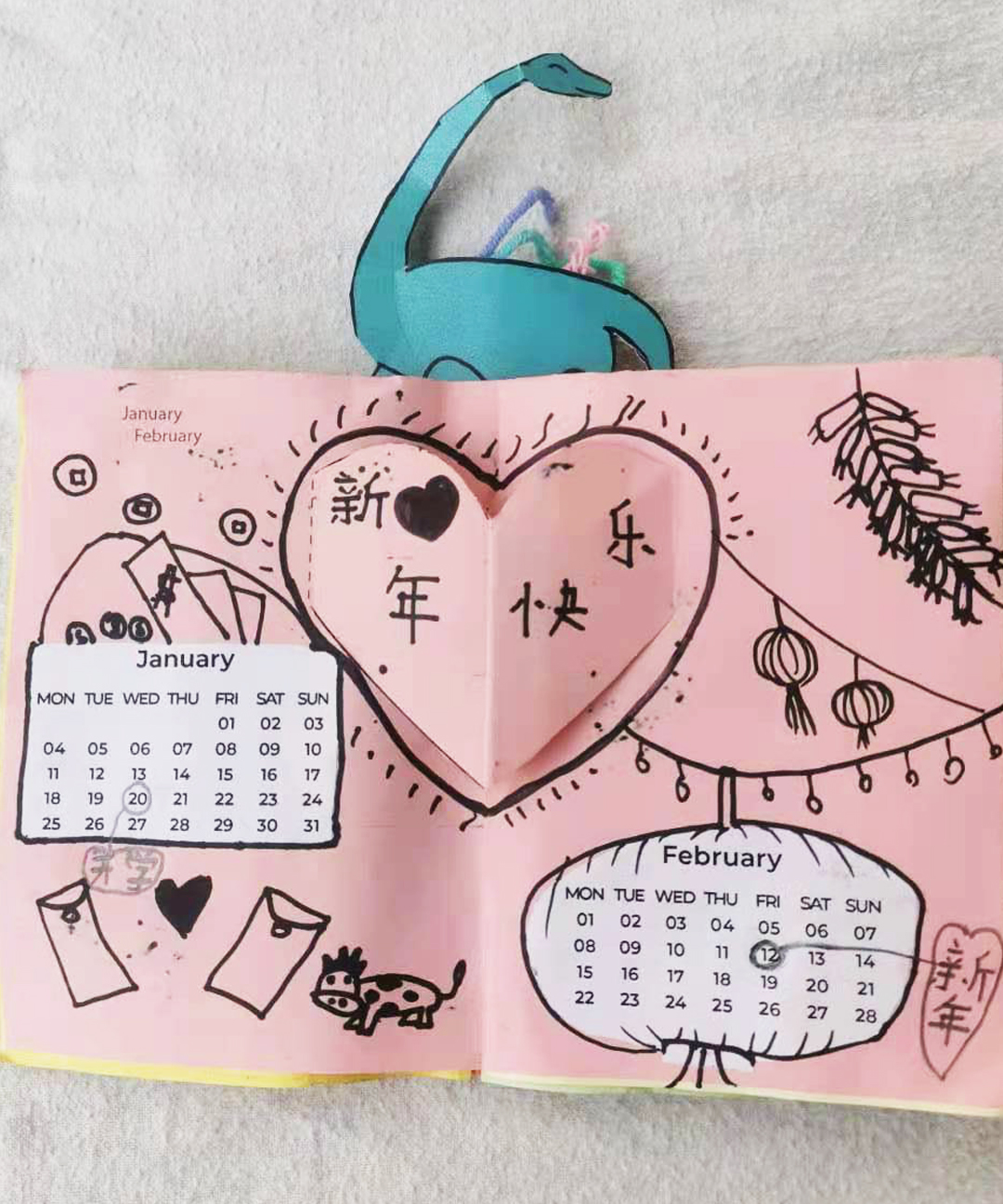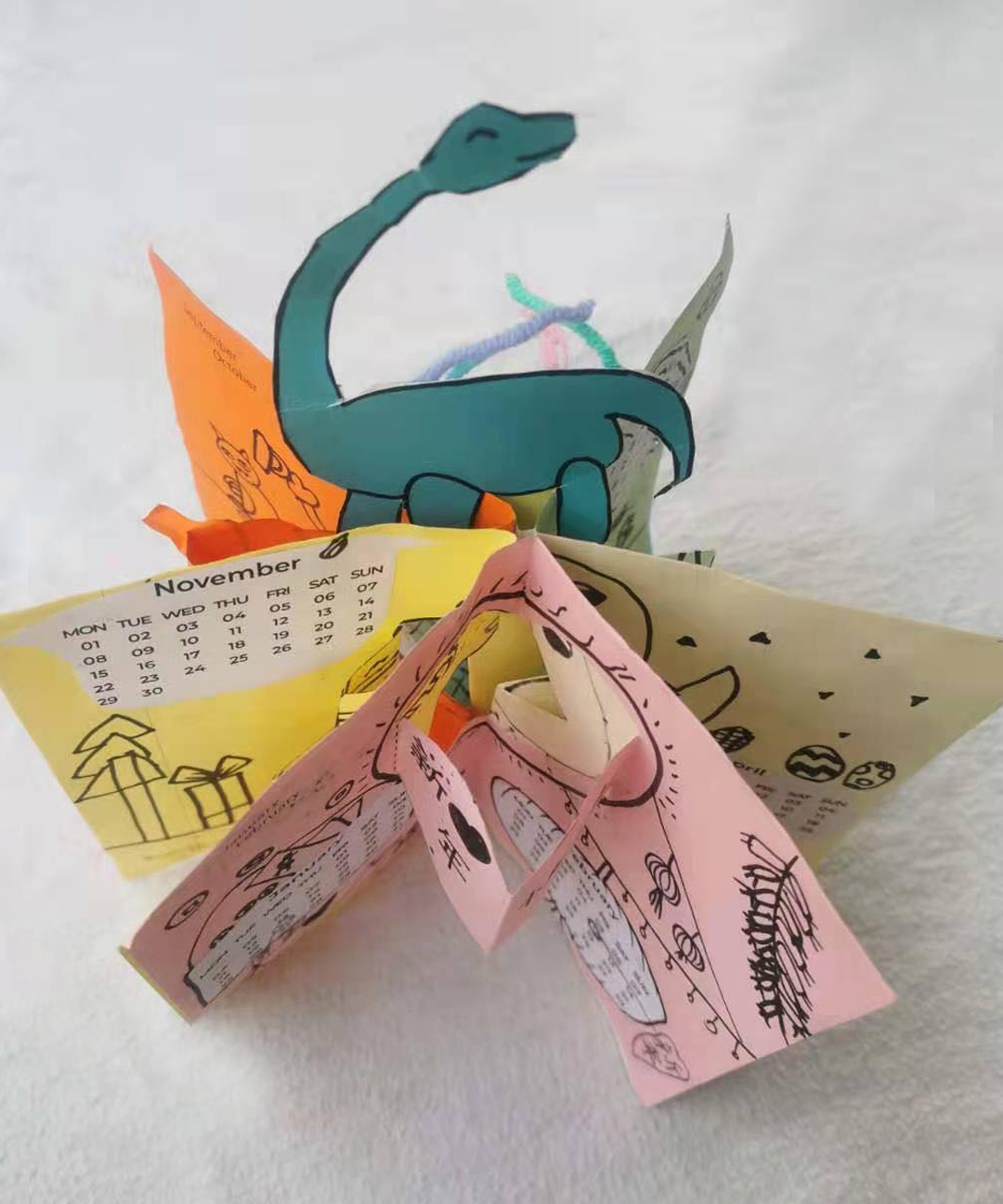 Standing Calendar, a three dimensional calendar made by Xi Tong. She used coloured paper to construct the form, and used markers to draw the designs. Every month has a different layout, and the design is based on the special occasions of the month. And of course, there is a dinosaur in this calendar!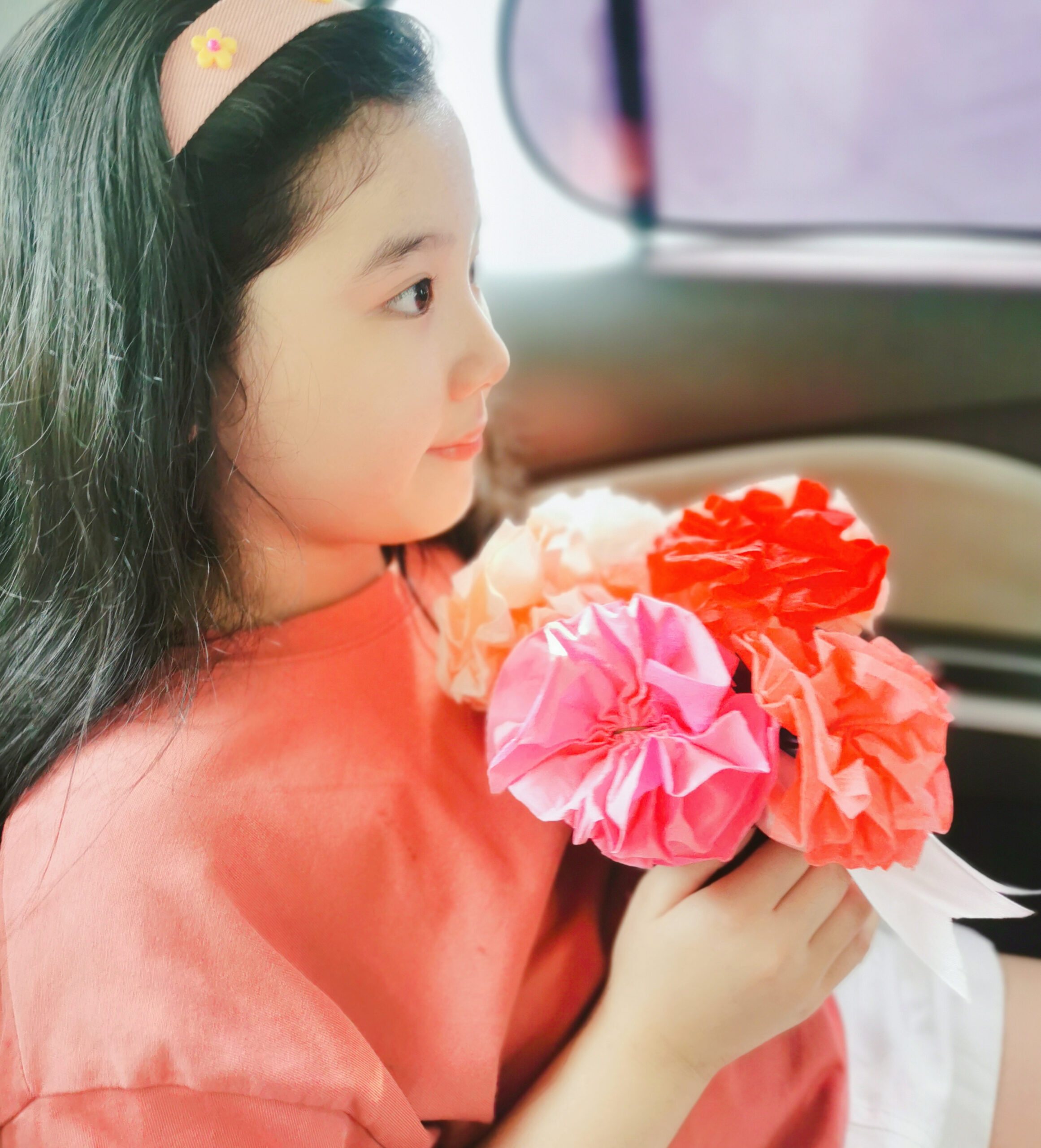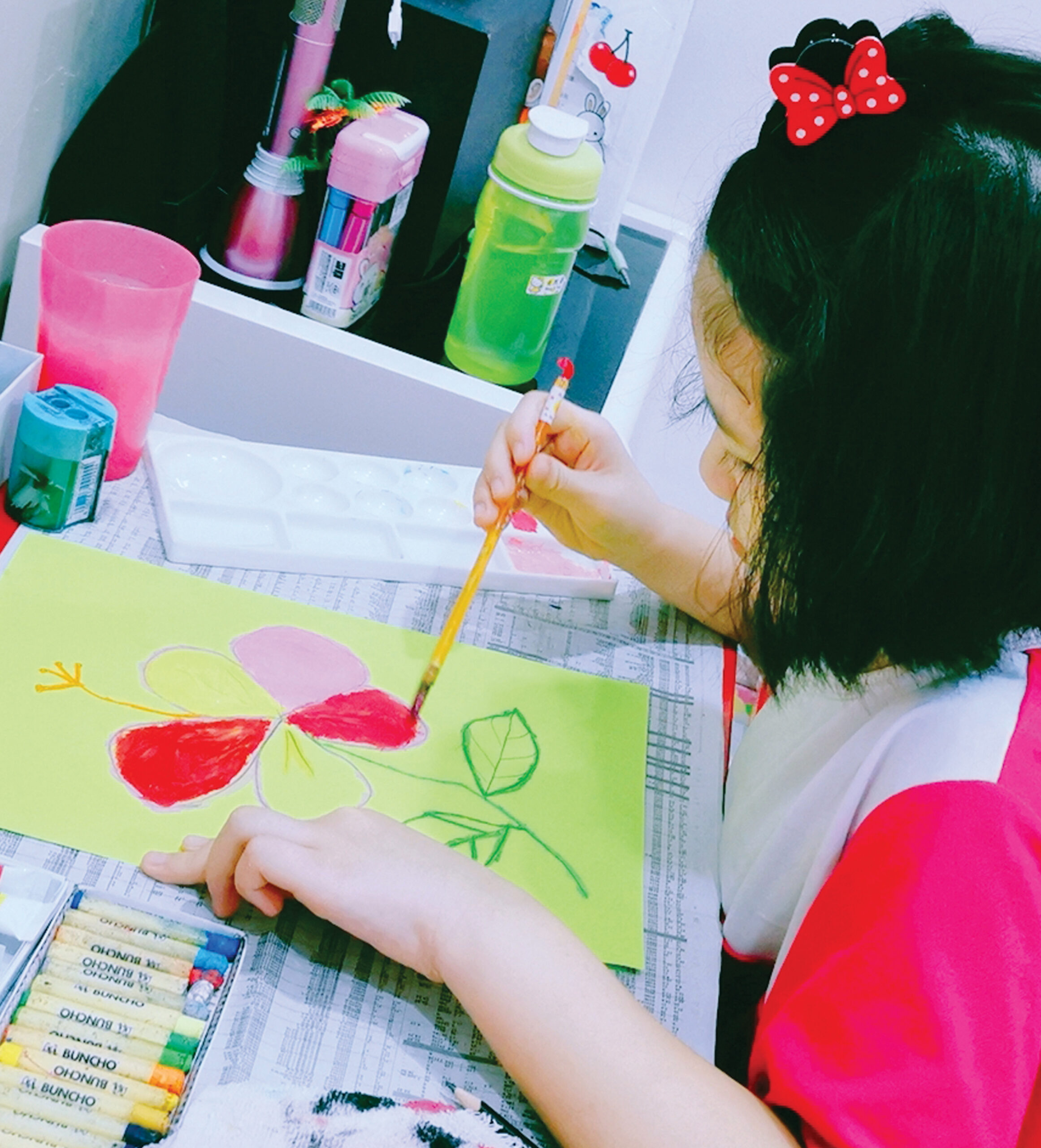 Handmade Flowers (right, top), these flowers were made during Xi Tong's art class, using crepe paper. Aren't they beautiful?
Artist At Work (left, bottom), besides dinosaurs, she also likes to draw animals. And her favourite medium is colour pencils.