Yi Tyng (8 years old, Singapore) loves gymnastics and you can see her swinging happily on monkey bars at the playground. Even though she can be fiesty at home (according to her mommy), she is shy when she meets strangers. Don't be fooled by her petite frame, she packs a whole lot of passion for art and craft. This girl loves to dabble with paint and paper cutting, making a big mess to create her artwork. She is so engrossed in doing art that there are always bits of paint in her hair, on her face and clothing. A very committed artist indeed!
Buildings in Chinatown
Yi Tyng went on a painting excursion with her art class recently. She learnt how to observe buildings and sketched them on paper using a technical pen. And she filled in the colours using watercolour.
Left: Pizza, the pizza was created with papier mache and painted with acrylic paint. The rest of the painted was done using a marker pen and acrylic paint
Right: Totoro is Yi Tyng's favourite cat. She painted this cartoon character using acrylic paint.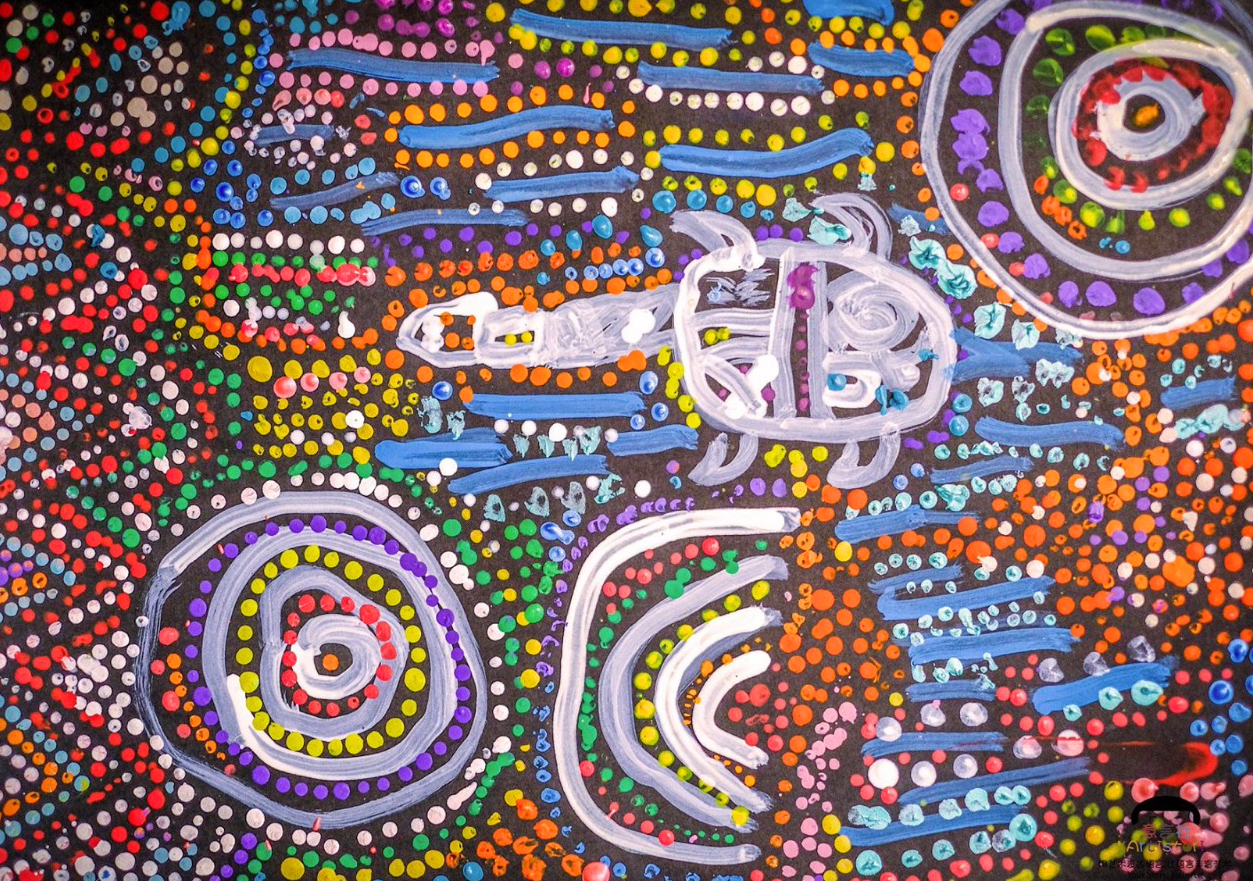 Australian Aboriginal Art
Using vibrant colours and organised dots, she patiently created this Australian Aboriginal Art piece, with her own symbols and animals, just like how the Australian Aborigines do it!
Left: Colourful Peacock, Yi Tyng did sketches of the peacock in various poses before deciding on the final pose. As the peacock are covered with eyespots, she carved her own rubber stamps with unique patterns to add details to the plumage.
Right: Fortune Cat was created using a mixture of oil pastels and watercolour.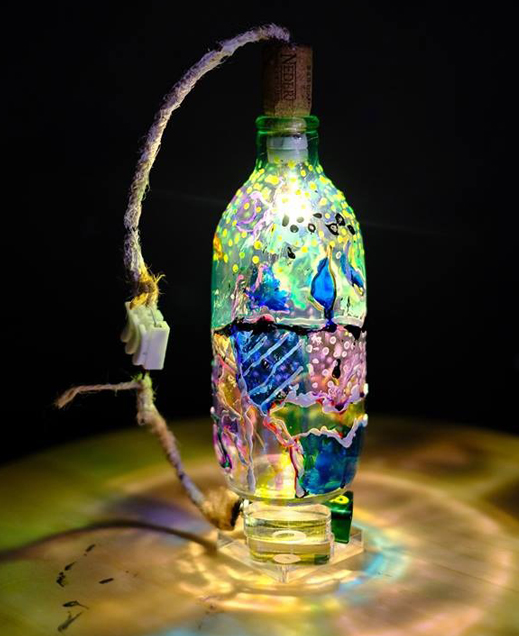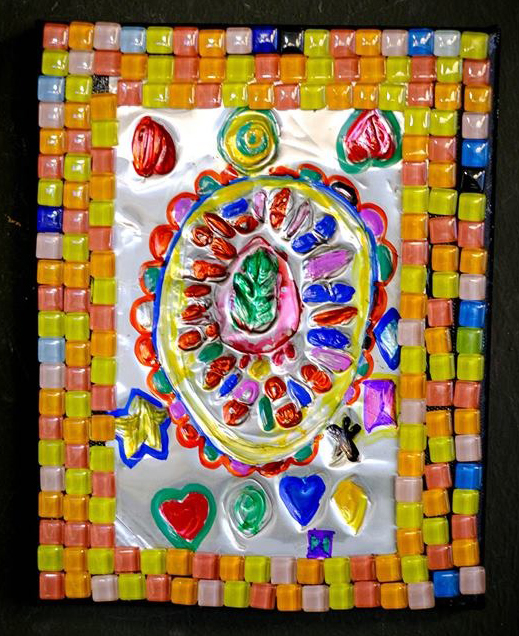 Left: Colourful Glass Lamp, Yi Tyng tried glass painting and made this beautiful glass lamp. Her teacher added the circuitry for the lamp to work.
Right: Hojalata is one of the most beautiful expressions of Mexican folk art . Since the 1500's, this humble metal has been made more pleasing by being shaped, stamped, punched, painted and cut into a wide variety of decorative and functional artwork. This piece consists of a copper sheet mounted on canvas block which Yi Tyng decorated using colourful glass tiles and acrylic paint.