Christophe is a talented and humble Belgian illustrator who draws with a distinctive style, and from his heart. His child-like pieces of art have a vintage feel, much like the styles seen in illustrations done in the 50s and 60s. After graduating from LUCA School of Arts in Brussels 12 years ago, he has been producing illustrations. He gets inspirations from everywhere and everything, from the colour of a car, the shape of a tree, the patterns on a sweater and old magazines.
An animal lover, he enjoys drawing them, putting them in funny situations and portraying them in a light-hearted manner.  His illustrations are mostly done digitally, using Adobe Illustrator.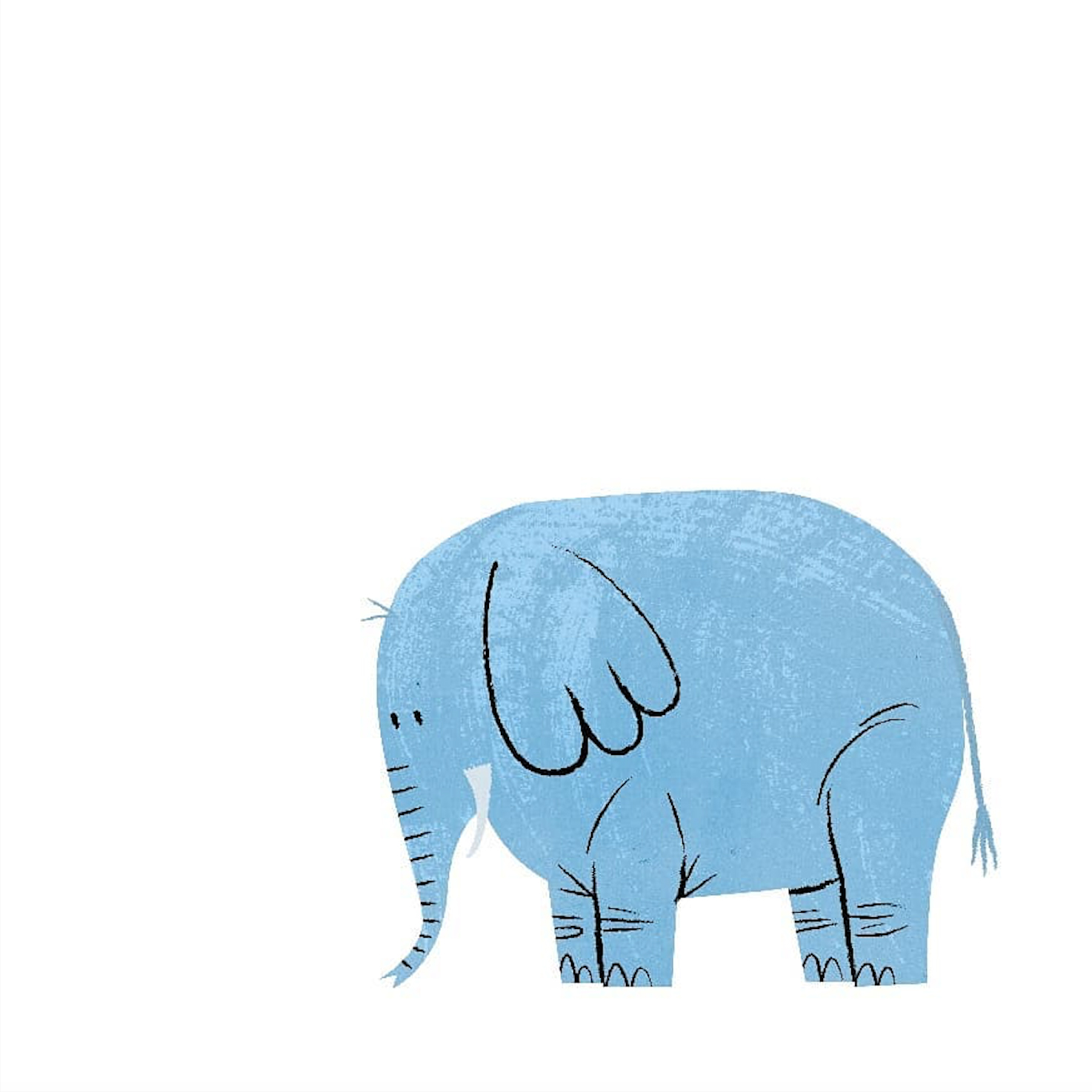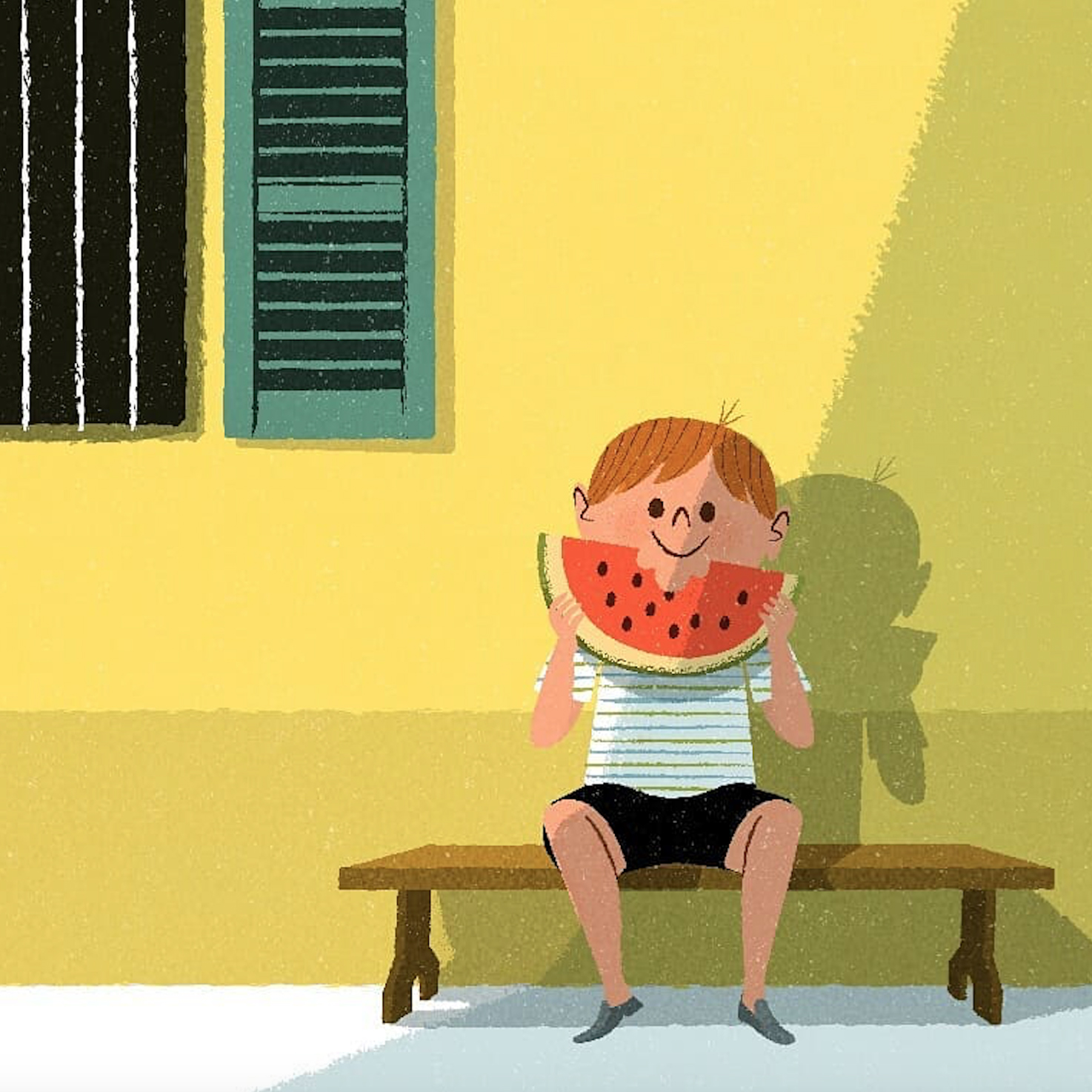 1. Sad Elephant This was originally a doodle Christophe made, then he turned it into a more elaborate drawing. It's a simple piece of work which he tried to add more depth by giving it some textures. 
2. Penguin Birthday Christophe illustrated this for the birthday of his friend, Juliana Motzko.
3. Kid, Watermelon This is something he did during his free time last Summer. He wanted to capture the warmth of a day in summer. He would like to work on it some more, planning to add a salamander on the wall and some flowers in the window.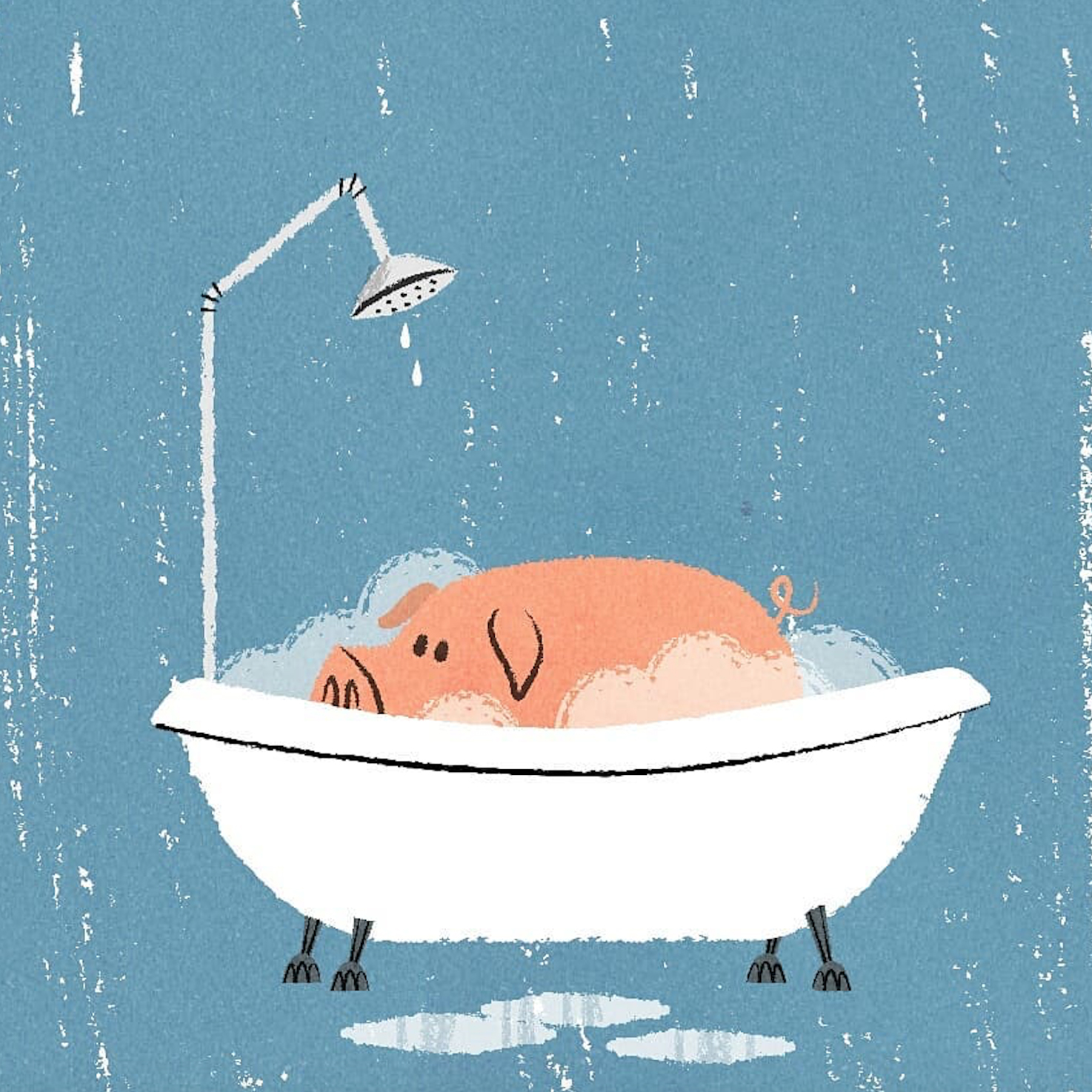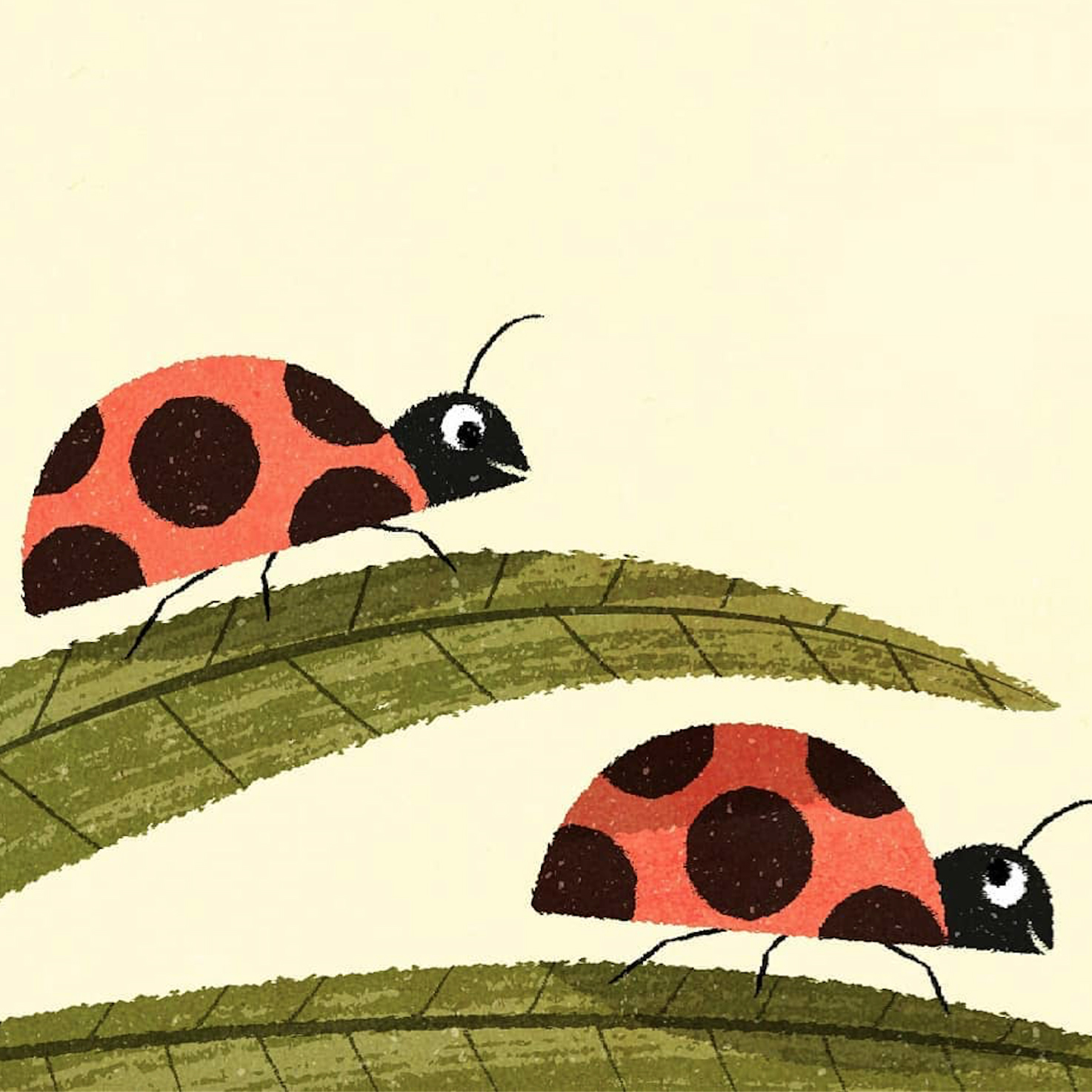 4. Piggy in the Bathtub This is a drawing from a book dummy which Christophe is currently developing. He loves the contrast between the blue textured background and the white bathtub. 
5. Ladybugs Christophe illustrated this during his down time. He'd love to make a book about ladybugs, or other insects as he finds them fun to draw.
6. Police Officer and Thief  "Pink Panther" (a cartoon series originated in the 60s) inspired this piece of work. Christophe used the same shade of red that Saul Bass, a graphic designer from the 60s, used in some of his iconic movie posters.
Here is a video of Christophe's first illustrated children's book, entitled Oliver in de Wolken. It tells the story of a boy named Oliver, who lives in the city, in a very high apartment, which is almost in the clouds. When he is bored, he wonders what goes on above those gray clouds. This book is written in Dutch, suitable for readers of all ages. It took Christophe 3 months to finish illustrating it. 
Kids, Parents, Cat This is a spread from Christophe's first book. When he was working on it, he changed his use of colours. Previously, he used black for shadows, which he found that black made his illustrations look a bit "dead". So for this book, he decided to use dark purple instead. This change created a softer look for his drawings. It is also more pleasing to the eyes. 
Mother's Day Christophe made this piece for his agent, as a promotion for Mother's Day. He really enjoyed illustrating this piece, it is an ode to all the mothers out there. 
To get into Christophe's imaginative mind, we asked him these questions:
1. You are a new addition to the crayon box. What colour would you be and why?
I think I would be blue. I just LOVE the colour blue.
2. You have been given an elephant. You can't give it away or sell it. What would you do with the elephant?
I would set it free in nature, where it will be the happiest. 
3. How would you fit a giraffe in a fridge?
I would buy the biggest fridge ever. 
4. What did you want to be when you were a child? Why?
I have always wanted to be an artist, ever since I was born. I was a very introverted kid, and I was always drawing. I think that was my way of expressing myself. I also dreamt of being a pilot.
5. What fictional character would you like to meet in real life? Why?
Since I am from Belgium, I'd say Tintin. He was the hero of my youth. If I ever meet him, I want to thank him for all the beautiful moments I had when I was reading his adventures, when I was a child.
6. Who are your favourite artists and why?
Obviously Herge, the creator of Tintin. He has been a big influence to me. I really love how he tells a story with simple and bright drawings. I also have a deep admiration for all the illustrators from the 50s and 60s. There's so much optimism, fun and cuteness in their work. I also like Miroslav Šašek. His books about cities make me dream about travelling the world, and visit all the places that were in his books.
7. What is the last book you read?
"Market Day" by James Sturm, It is a graphic novel.
8. Name 3 items that you like to illustrate and why?
1. History – I am very interested in History. I'd love to create more historical illustrations, even though they require a lot of research.
2. Animals – I like to invent and write funny stories about animals. I'm currently working on a story, but at this point, it is still vague.
3. Nature – Usually I don't draw backgrounds much, but I enjoy drawing nature. I feel connected to the woods, jungle and deserts. They are fun to draw, but can be challenging to create.  
Christophe is on Facebook and Instagram. Follow him to see more of his imagination: