If you are familiar with Manda Comisari's work, you can't help but notice that she is an animal-lover. The subjects in most of her painting are animals, especially dogs. When she took an art class in college, she was introduced to gouache and fell in love with it immediately. Since then, she's been creating paintings of animals using her favourite medium.
Manda was born in Ventura County, California USA. When the pandemic hit in 2020, she was working on a postgraduate degree at the University of Edinburgh (Scotland), and she returned to America to be closer to her family. She will be moving to London with her partner in April this year.
Party Mingos – Playful flamingos rocking out in colourful party hats.
Animal With Problems is an illustrated series that introduces us to a diverse cast of animal characters that find themselves in humourous predicaments. Each problem relates to a unique characteristic, like the white tiger yearning for a new coat, the cheetah that ran so fast its spots flew off, and the sloth that moves a bit slower than the rest of the Animal Kingdom.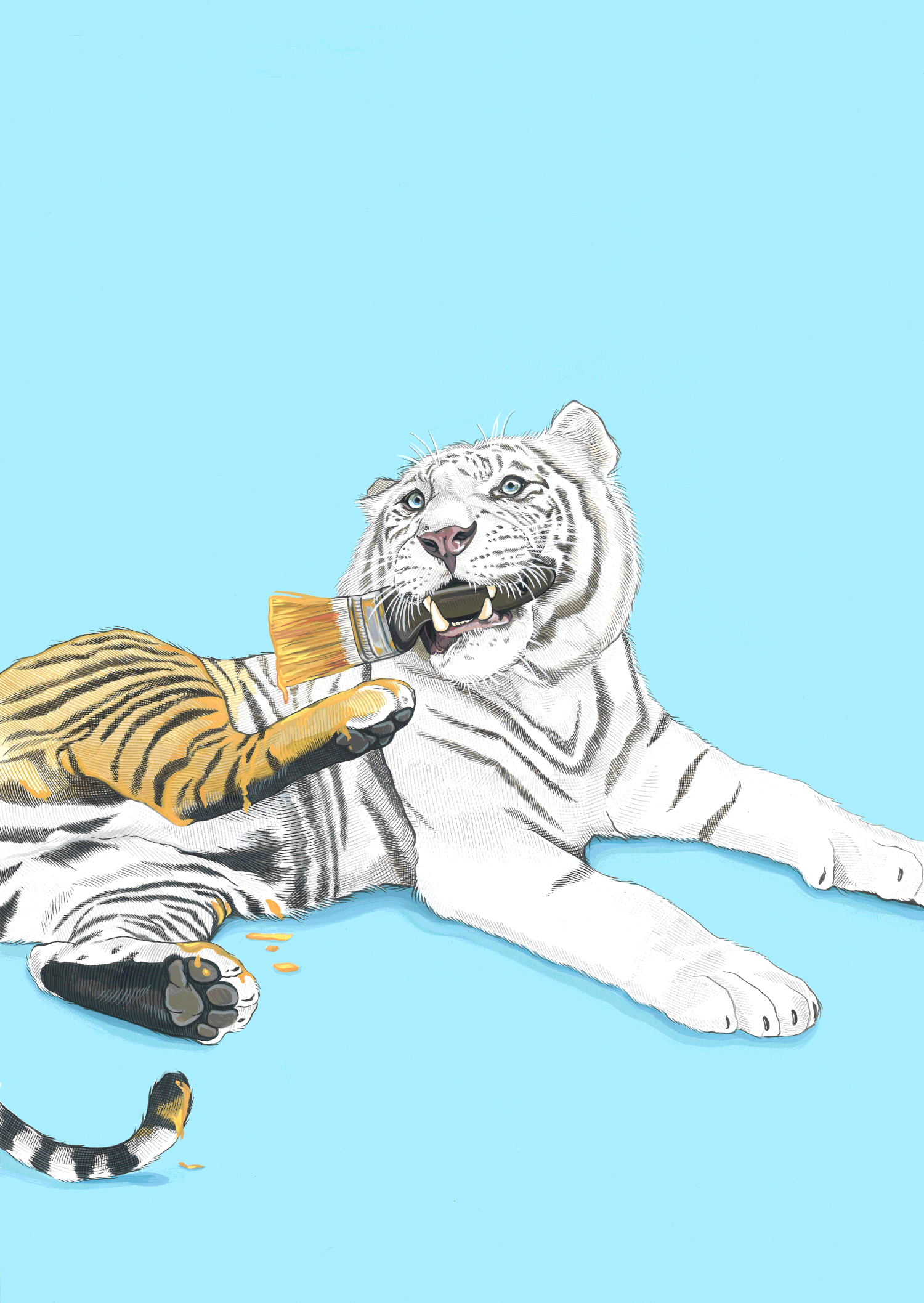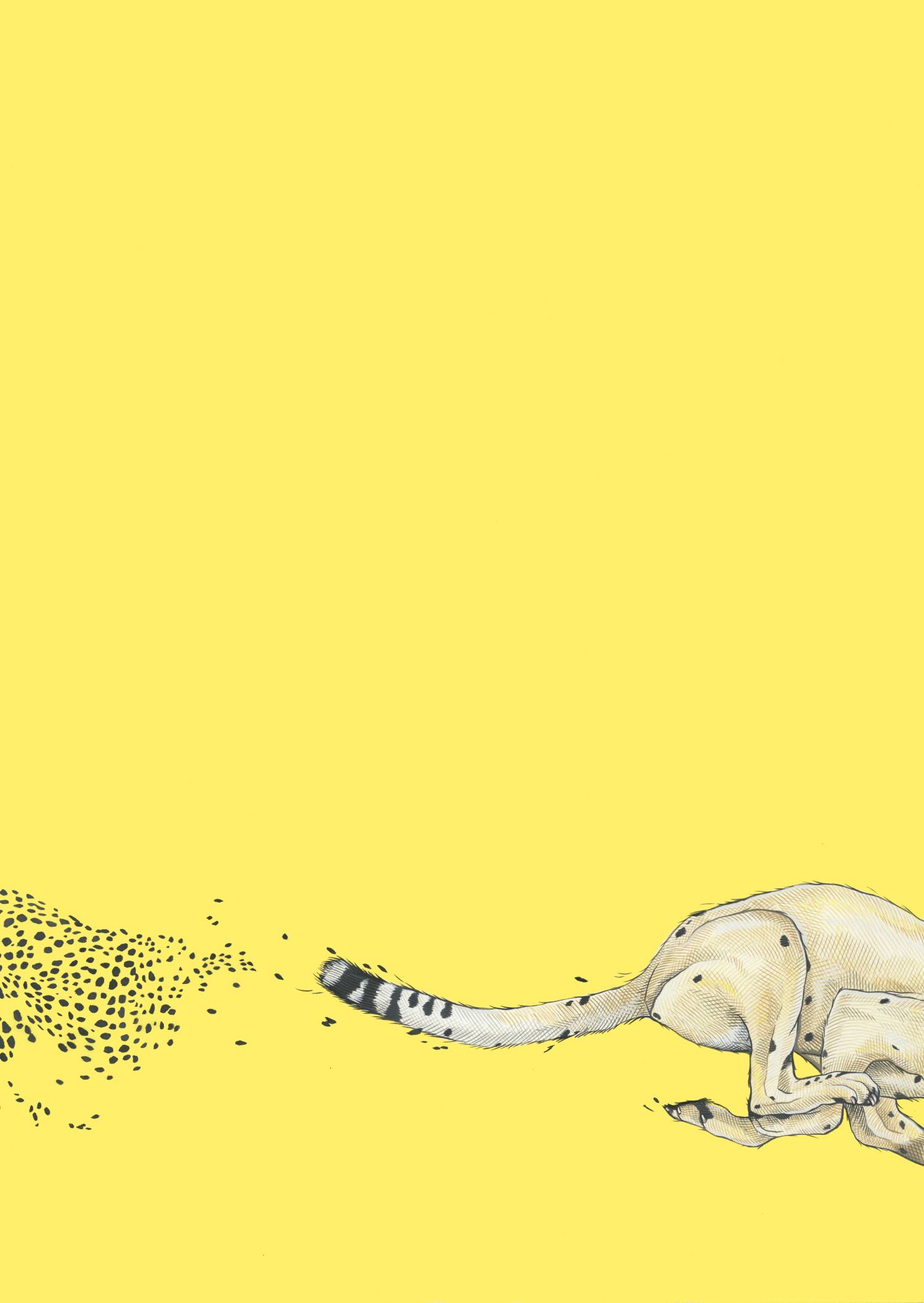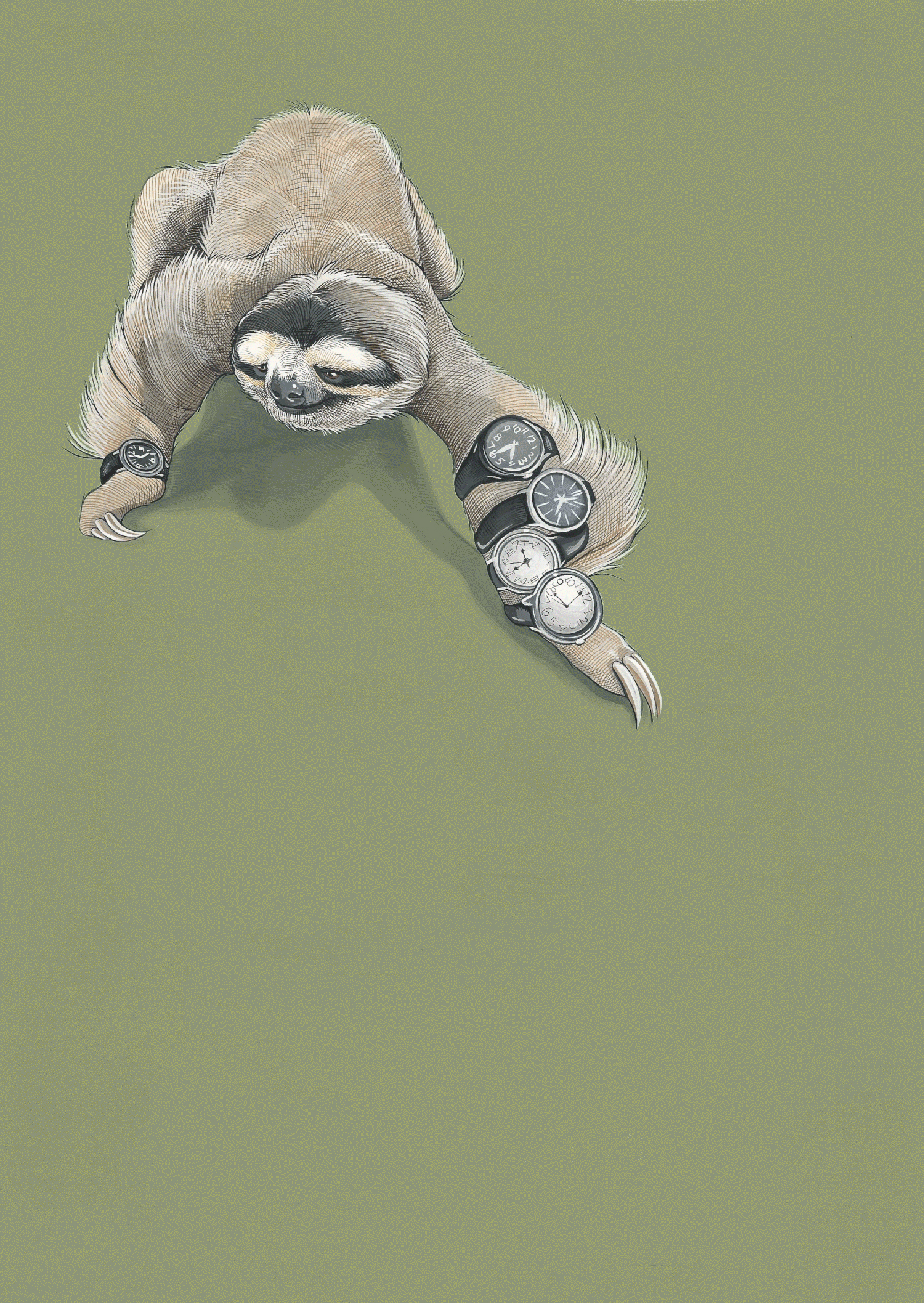 My Favourite Toy – Do you remember your favourite toy? These dogs do. My Favourite Toy is an illustrated book featuring dogs with their favourite toys.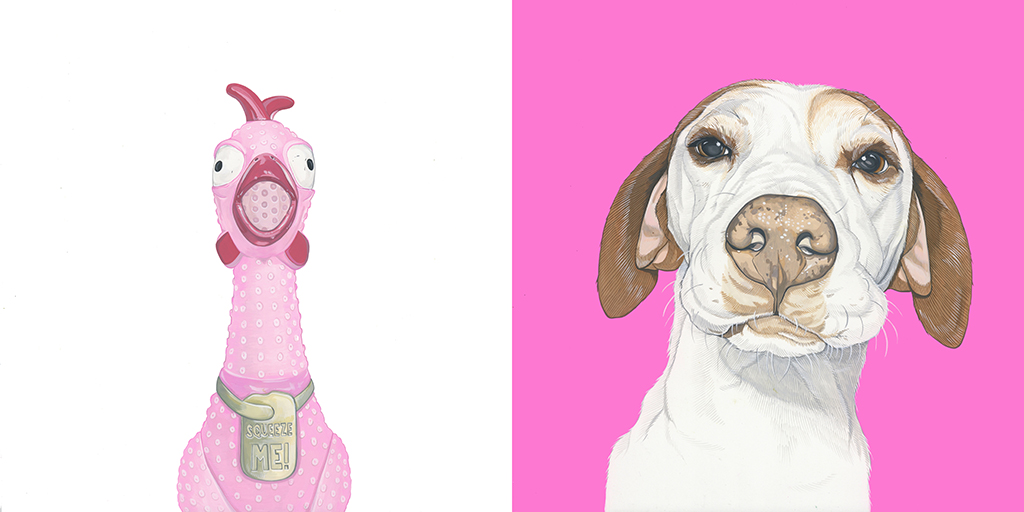 Sweet Tooth / Toothache – Hippo loves sweets. Ox-pecker loves dental hygiene. A humourous series of paintings depicting a symbiotic relationship.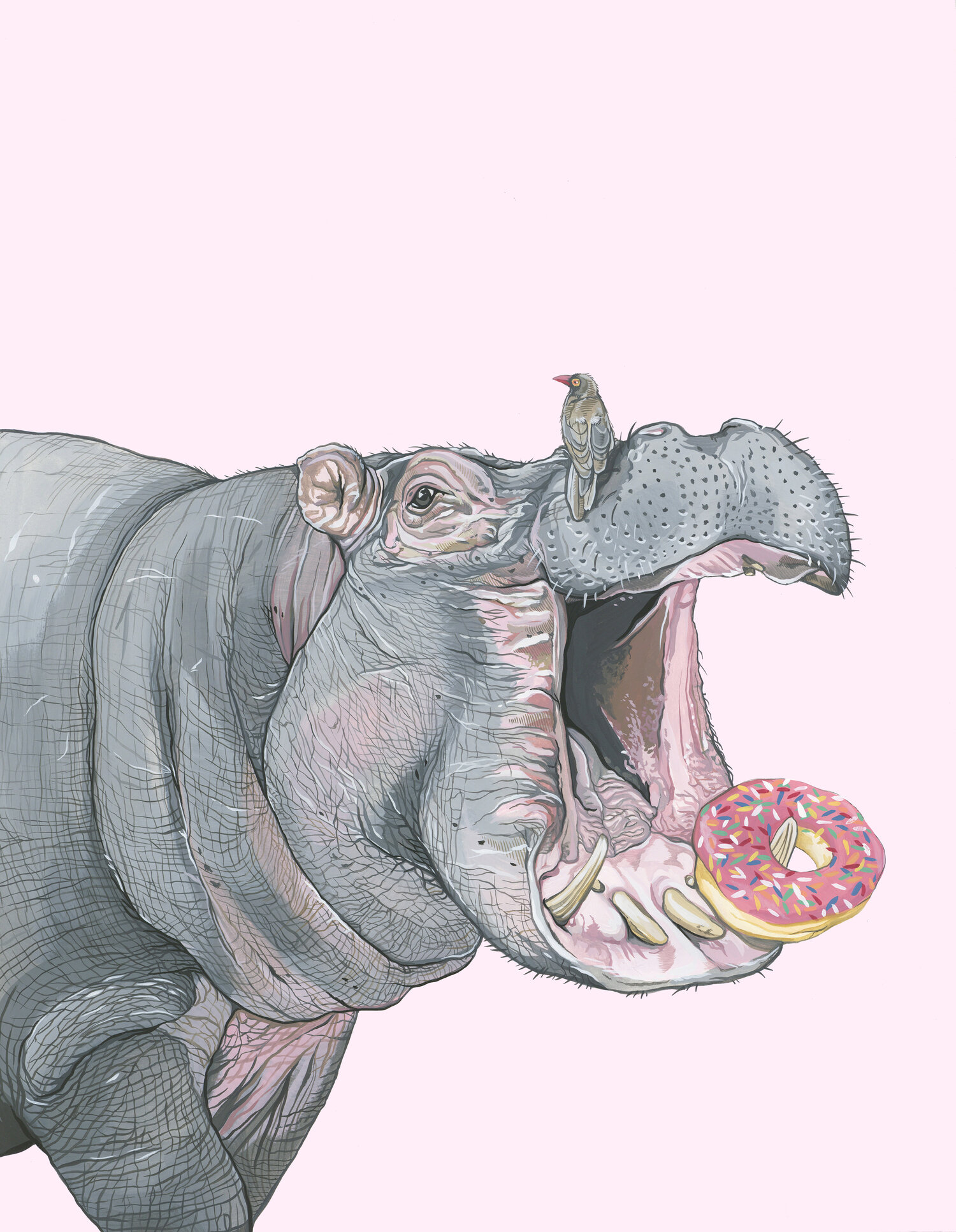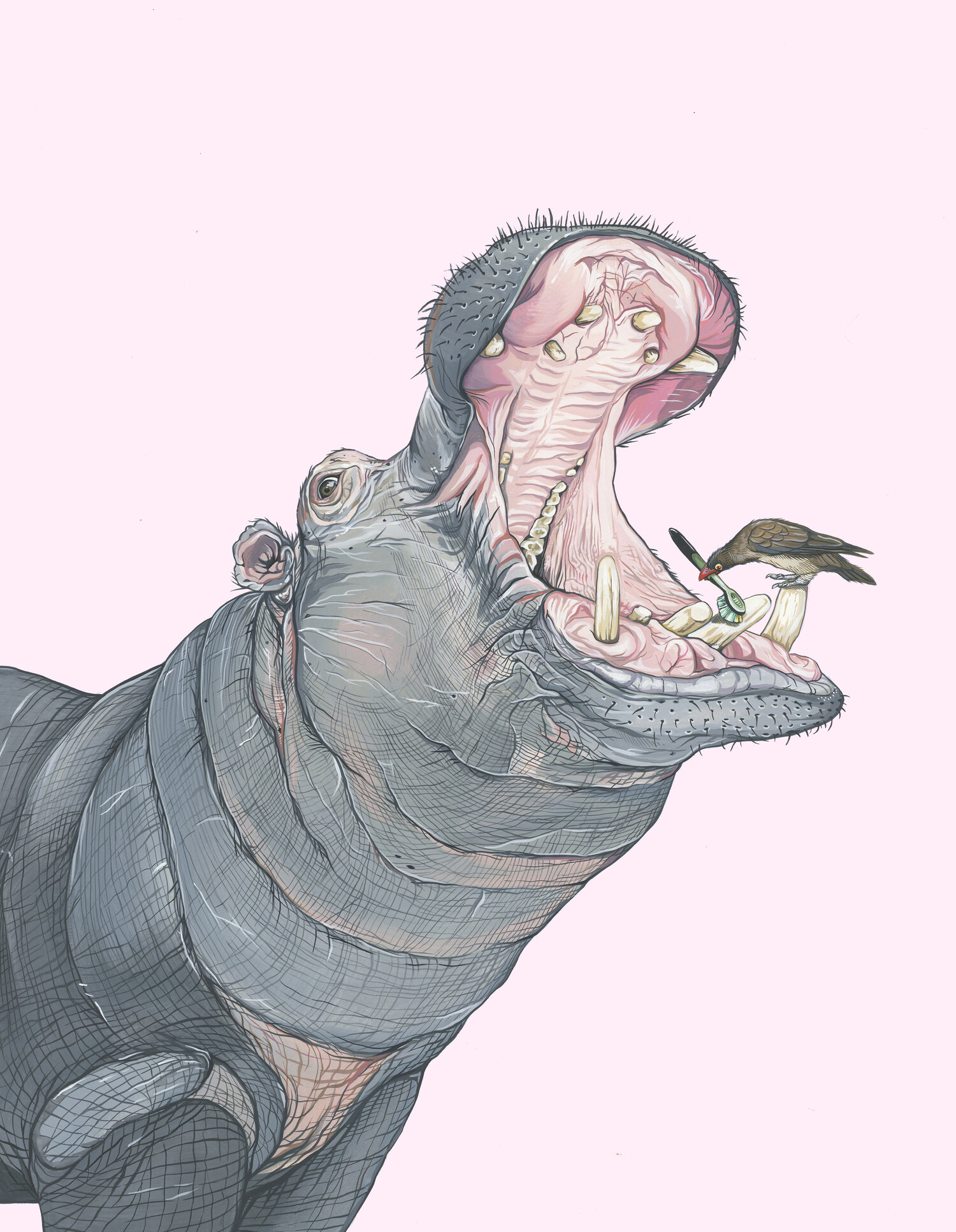 Animal Portraits – Some of these are Manda's commissioned gouache paintings of fur babies.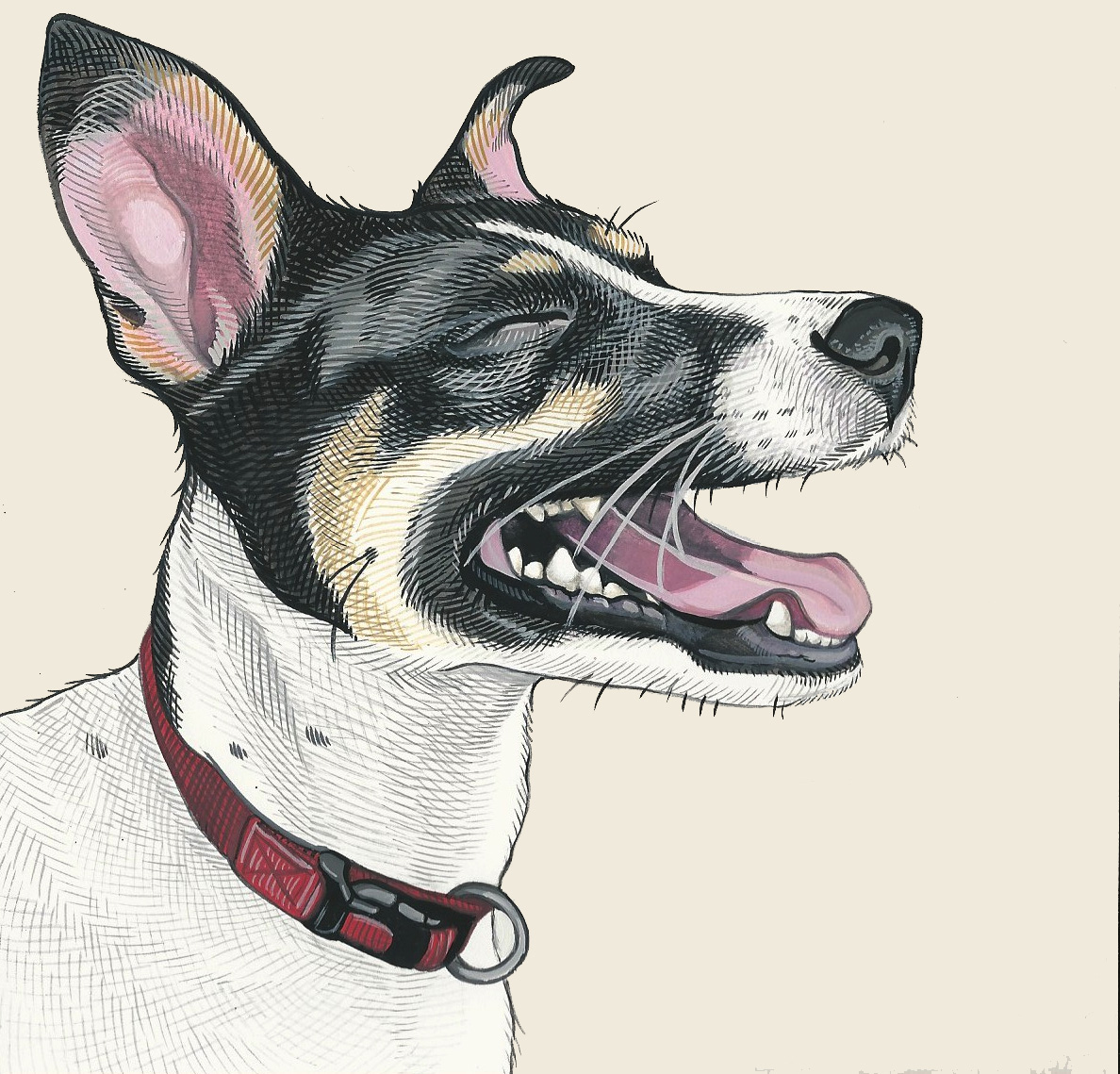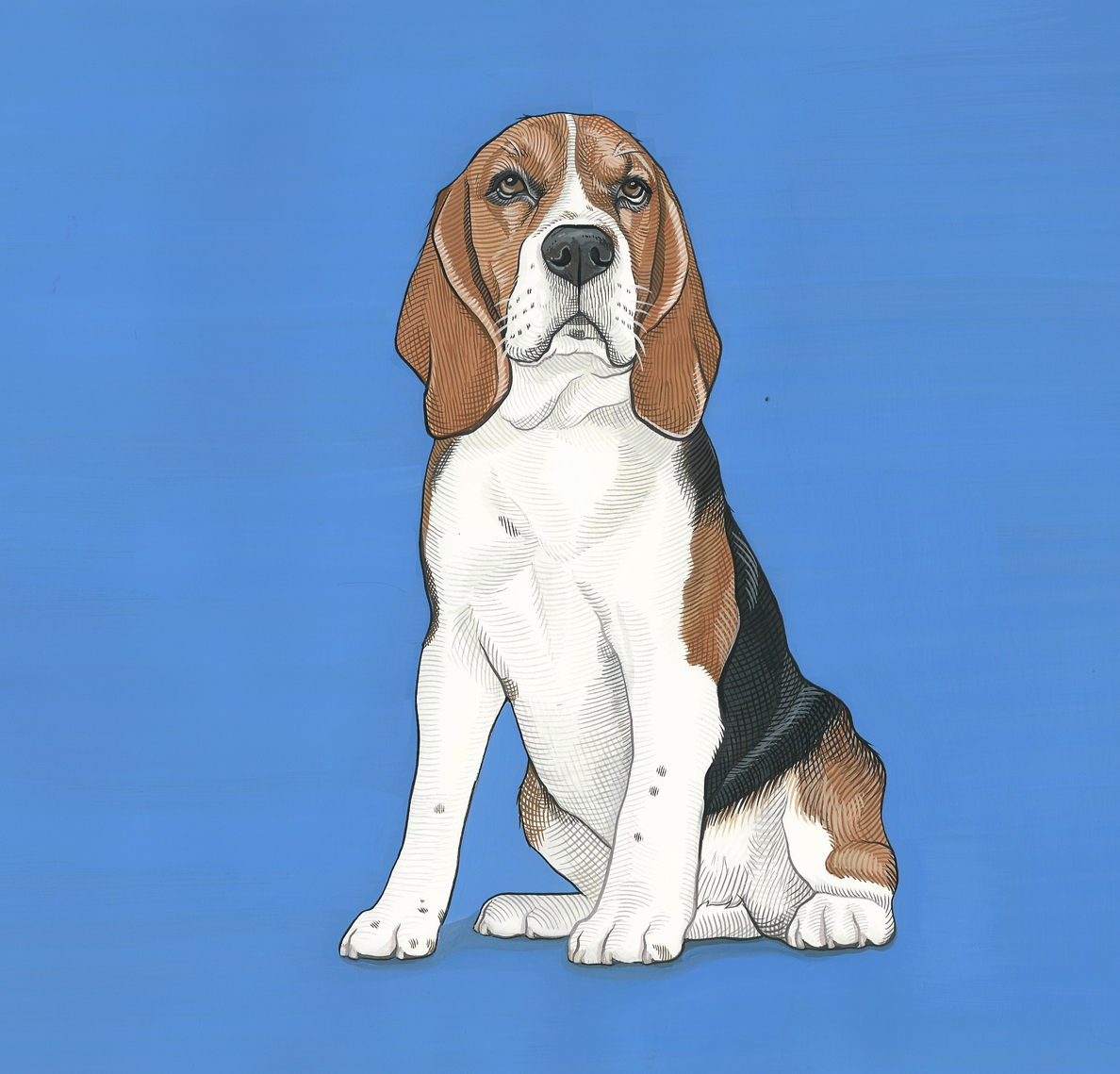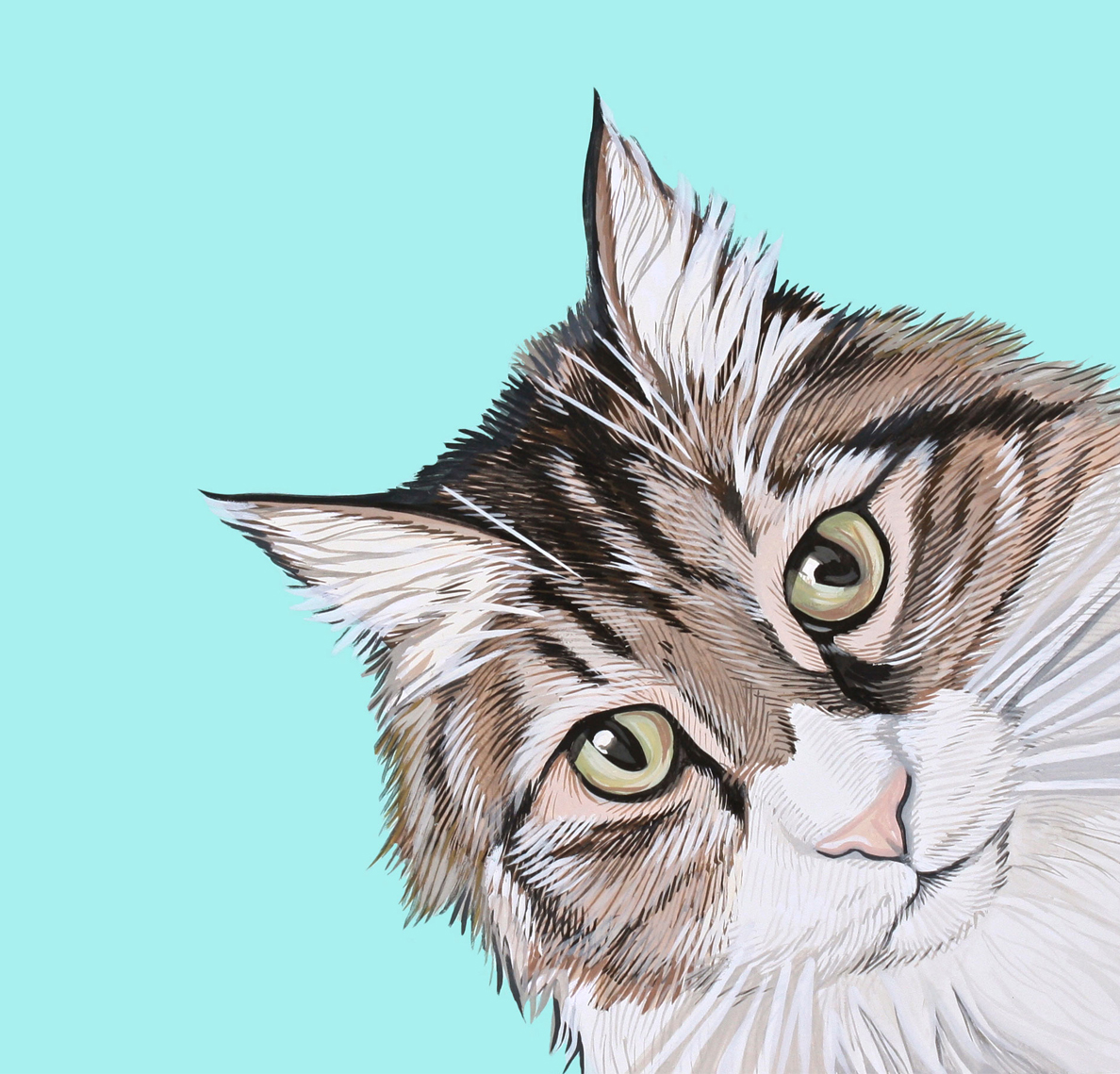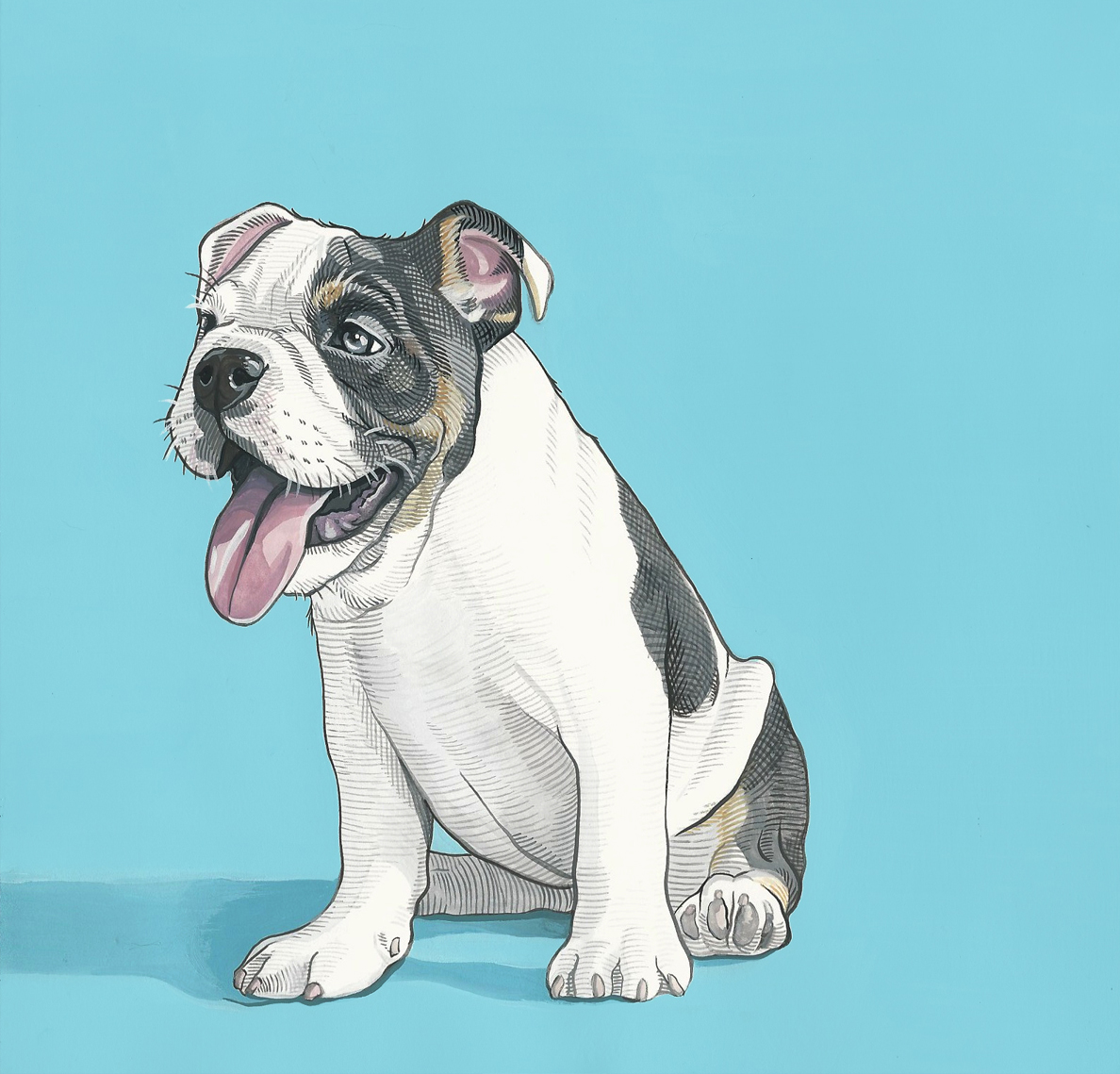 Wonder what's it like inside Manda's head? Let's find out:
1. Which artist inspired you?
I can't say that a particular artist or illustrator has inspired my work. I have a deep appreciation for art and illustration—most of the work I love comes from an eclectic mix of creators found in books or across the platforms like Pinterest, Instagram, etc. I'm inspired by work that's smart, fun and that tells a wonderful story enveloped in a singular image. Jean Jullien and Oliver Jeffers are masters of this!
2. What is your favourite colour to use in a painting?
I love all the bright colours! I am a big fan of the colour yellow, especially the mustards and marigolds, I tend to favour them for backgrounds. Yellow is a great colour to work with in gouache because it's extremely opaque and doesn't streak. I just think that it's a happy colour in general, and my work reflects that. 
3. Do you prefer to use paint straight from the tube, or do you prefer to create your own colours?
I very rarely use paint directly from the tube and usually create my own colours. In gouache, it's especially important to at least add in some white because without it, the paint is always a bit translucent. White helps to make the paint opaque and gives you those nice flat colours. 
4. Have you ever wanted to eat any colours you mixed? If so, which colour was it?
Absolutely! I have this bubble gum colour which I simply adore. It's the colour of the pink frosting on sprinkled donuts. Who wouldn't want to eat it?
5. Why do you like to draw/paint animals?
I think if you're going to spend hours painting something, it should be something you love very much and won't get tired of.
6. Name 3 animals you would take with you to Mars.
I'm not sure if I'd take any animal to Mars except humans. I think other animals would be much happier here without us always messing things up for them. 
7. If you could be an animal, what would you be? Why?
I think I would be a whale. I figure in this life, I'm small and I'm afraid of the ocean so I'll just explore all the land the earth has to offer. But in the next, I wouldn't mind being huge and also checking out what's under the sea!
8. Would you rather own a horse the size of a cat or a cat the size of a mouse? Why?
I have to choose between these two amazing options? On one hand, I love big things that are then made mini so I would be beyond tickled seeing a horse the size of my terrier. On the other hand, I have an enormous Maine Coon cat that's hard to transport (especially overseas). That would be made much easier if he was the size of a mouse. So it's a coin toss for me really… I see the merits and delights of both options. 
9. If you were suddenly arrested for no reason and your face was flashed all over the news, what would your family and friends assume you did?
Robbed the Louvre. Go big or go home I always say. 
10. If you could change what falls from the sky every time it rains, what would it be and why? (It can't be anything of significant value.)
Those baby ducks that can fall from great heights and land on the ground just fine. It would be raining fluff! 
11. What is your dream project? (asked by the previous adult featured artist Victor Medina)
Just one?!  I would love to work on a book of animal stories that involves both illustration and research. Also, working with groups focused on conservation efforts would be amazing! I think being an illustrator in residence at a large zoo, like the London Zoo, would be an amazing opportunity.
12. What would you like to ask the next featured artist?
Do you like listening or watching something while you are creating work? If so, what is it?