Agy is a textile artist (Singapore) who is passionate about building environmentally aware communities. One of her key projects is getting people to reconnect with their clothes through techniques such as repair and transforming them into creative wearables (aka upcycling).
Agy has been working on printing leaf dye onto her clothing. She has an organic cotton top from Thought Clothing and, with all the sweatiness in Singapore, it started to turn yellow. So she steamed the leaves directly onto the garment before over-dyeing it with mango leaf dye. Finally, it was back to some hand-stitching with DMC embroidery thread. She had very difficult time with the stitching because there was so much iron-on tear away stabilizer involved. Without the stabilizer she would have warped stitching in the jersey material, but it took so long to remove it.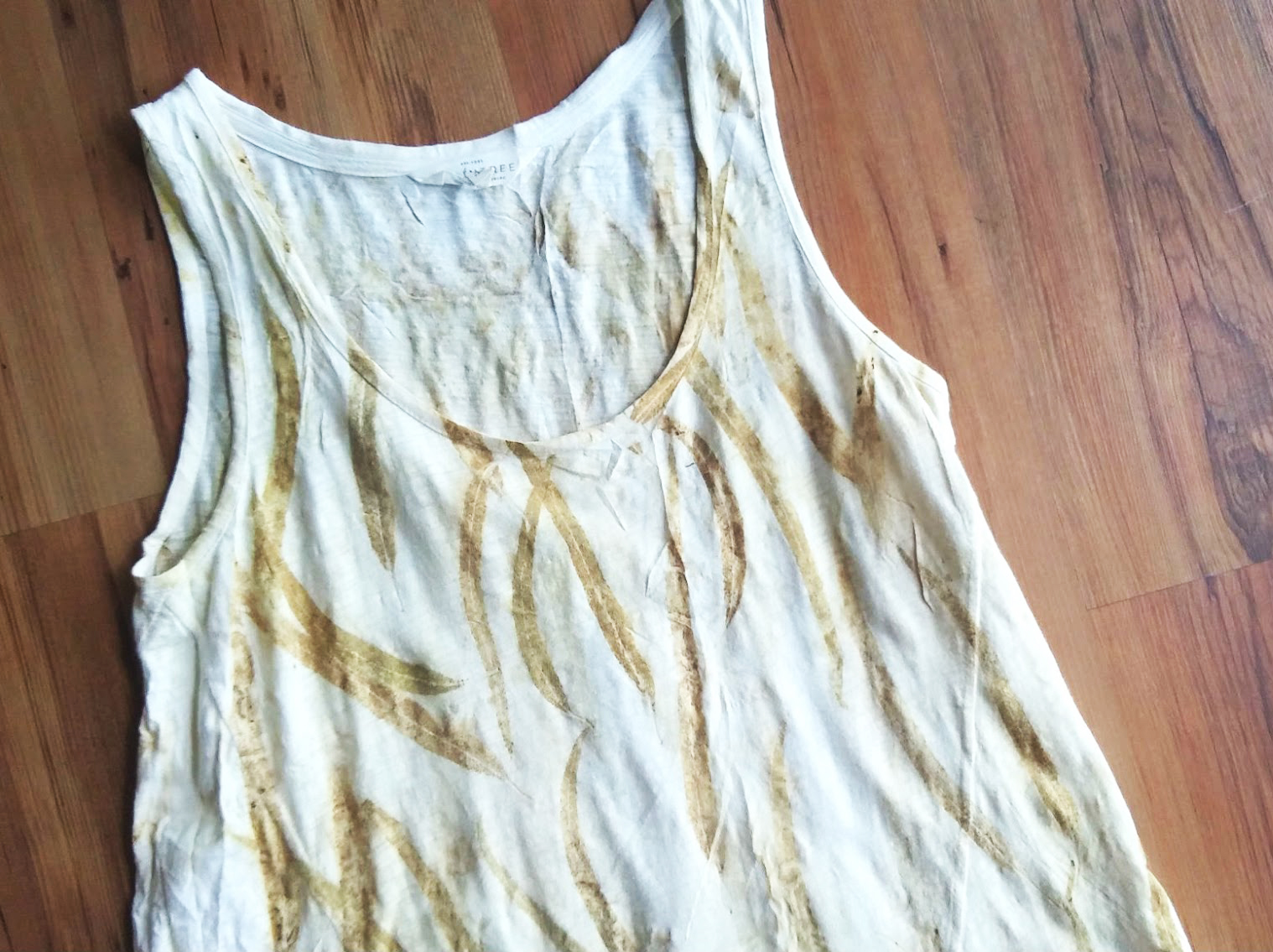 Botanical Print – Eucalyptus Leaf:
• Immersion Dye – Mango Leaf
• Fabric – Organic Cotton (scoured, soya milk binder and alum mordant)
• Embroidery Work
 The entire process told her 16 days:
Soy milk binding plus drying – 1 day
Alum mordanting – 2 days
Botanical print plus curing and drying – 5 days
Immersion dye and drying – 2 days
Embroidery work – 5 days
Is Botanical Dyeing difficult?
Agy started botanical dyeing in early 2017, and her answer is a definite yes. It is difficult to predict the colours from the plants especially when nature changes over the year.  Different month, different colour. It is so complex, yet very satisfying when you see the result. It is also hard to imagine what natural dyeing would have been like before the invention of synthetic dyes—she spent 11 days just on the dyeing of my t-shirt.
And here's a video of Agy getting the green out of mango leaves.
Follow Agy the Textile Artist on social media: