The Perfect Durian Seller
In celebration of Mickey Mouse's 90th anniversary and Singapore's 53rd National Day, Raffles City Singapore is collaborating with The Walt Disney Company (Southeast Asia) to launch the first "Mickey Go Local" campaign. There were a few Mickeys that caught our attention, including the durian seller Mickey by parent blogger of The "Perfect" Father, Steven Teo.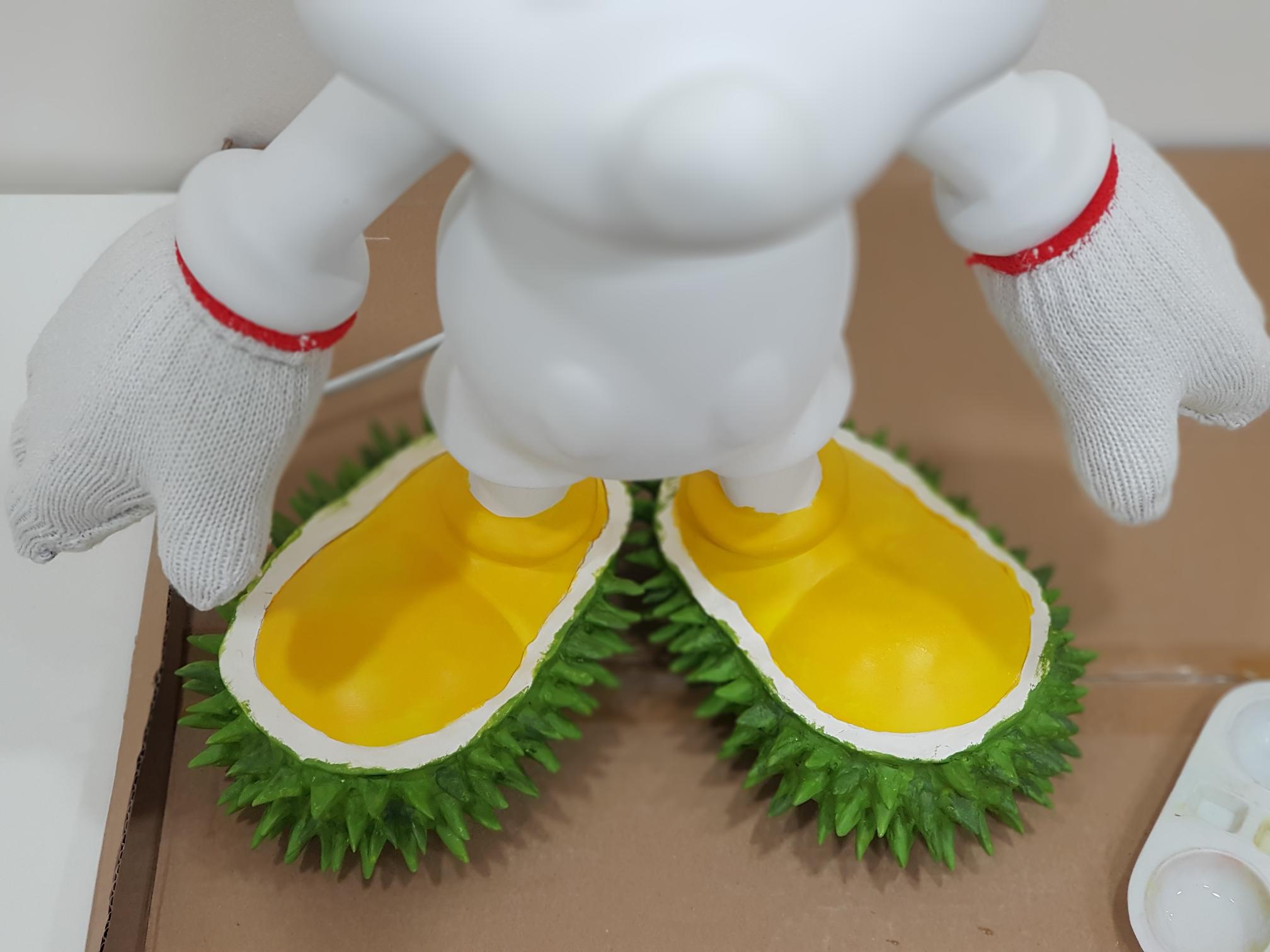 Impressed with his handiwork and curious about his creative process, we are delighted that Steven agreed to walk us through the development of his durian seller Mickey.
1. Why did you dress up your Mickey as a durian-seller?
Well, I personally love durians and it so happened that the "Mickey Go Local" campaign coincided with the durian season! I grew up in a family of butchers, and fishmongers, butchers and fruit sellers are part of my childhood memories.
2. The top of your Mickey's head and its ears look like watermelons. Why is that so?
The initial plan was for its head to be shaped like a durian as well! But that idea was kind of turned down by the organizers because we had to keep the outline of Mickey's head intact, hence I decided on watermelon as Mickey's head shape does look like one, doesn't it?
3. How long did it take you to create your local Mickey?
It took me 6 nights. I spent around 2-3 hours each night.
4. How did you make the durian shoes? What medium did you work with? 
I used clay for the durian spikes, moulding each individual spike by hand. The shoe was the first thing I worked on, and it took a while before I got the hang of it. A lot of improvising was required since I never expected the clay to shrivel and crack overnight, causing the spikes to drop off when I inspected them in the morning. I had to glue them back and fix clay over them again!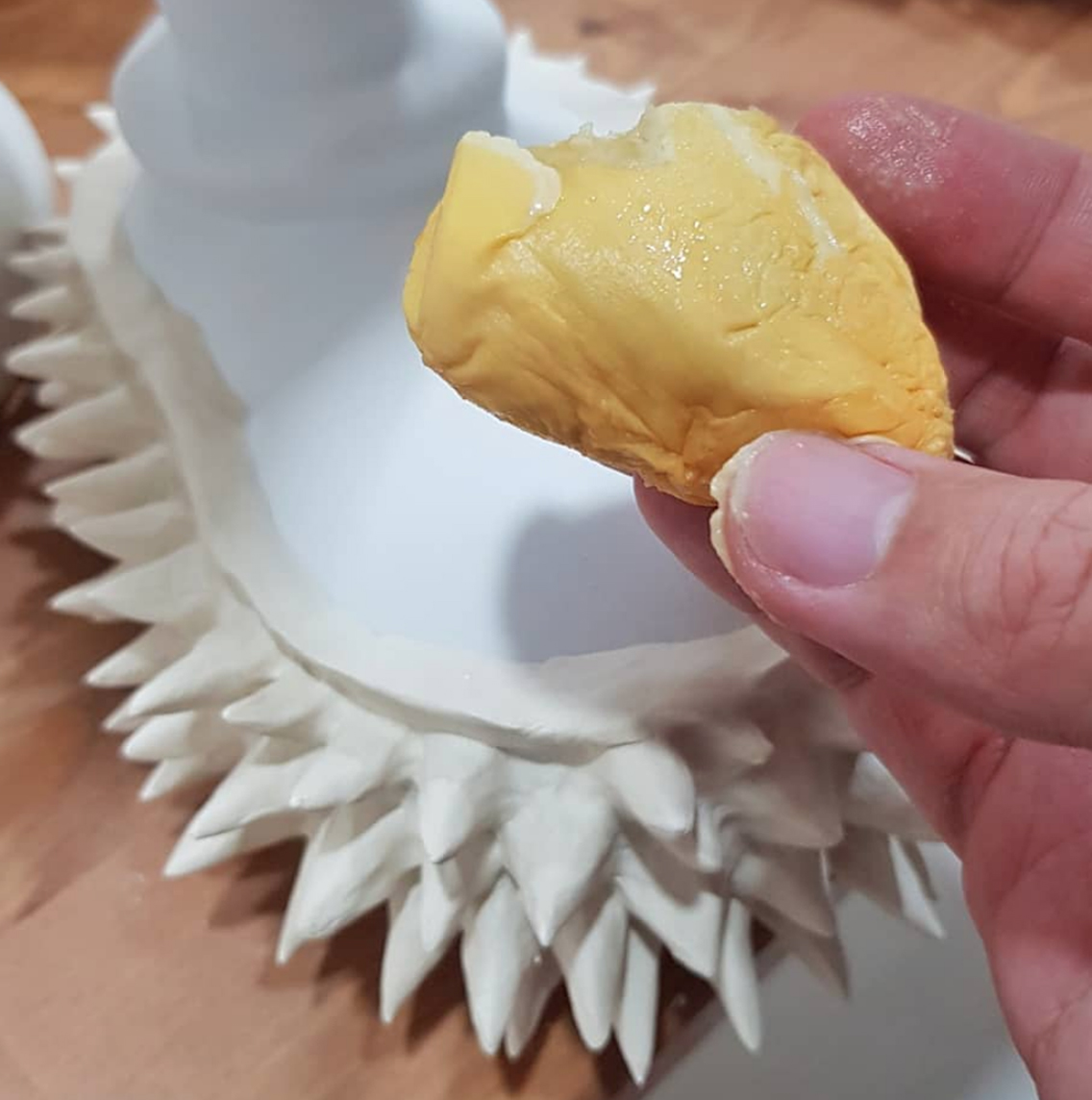 5. Is this the first time you created something like this?
Yes! I remember loving art and crafts lessons when I was in school but I had not done much since then. Hmm… except when I made a Wonder Woman suit for my daughter last year for the Singapore Toy, Game & Comic Convention.
6. Did anyone of your kids help in this "Mickey Go Local" project?
They all wanted to get their hands dirty with the clay. Leroy and Stacci helped with a couple of spikes here and there.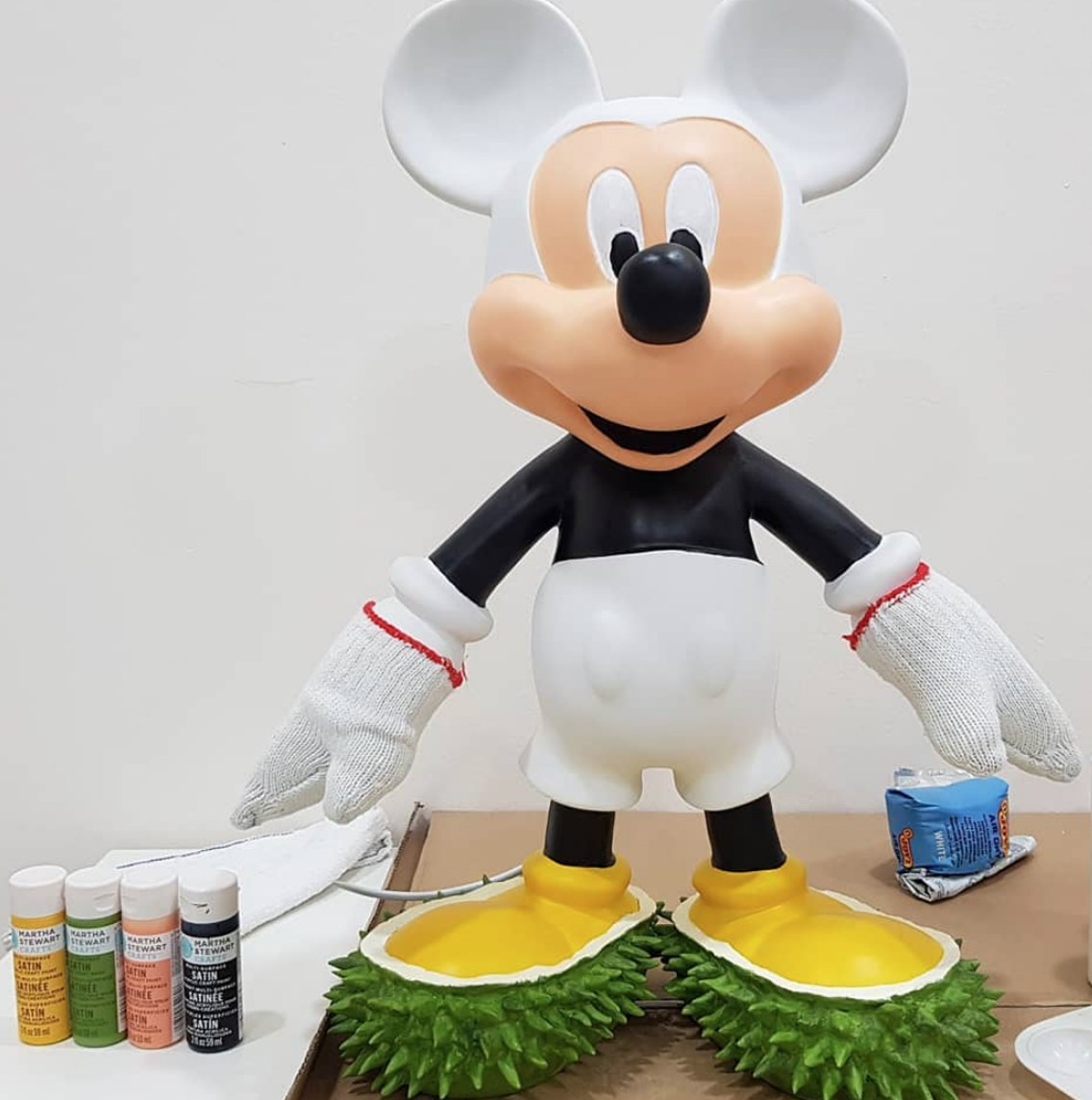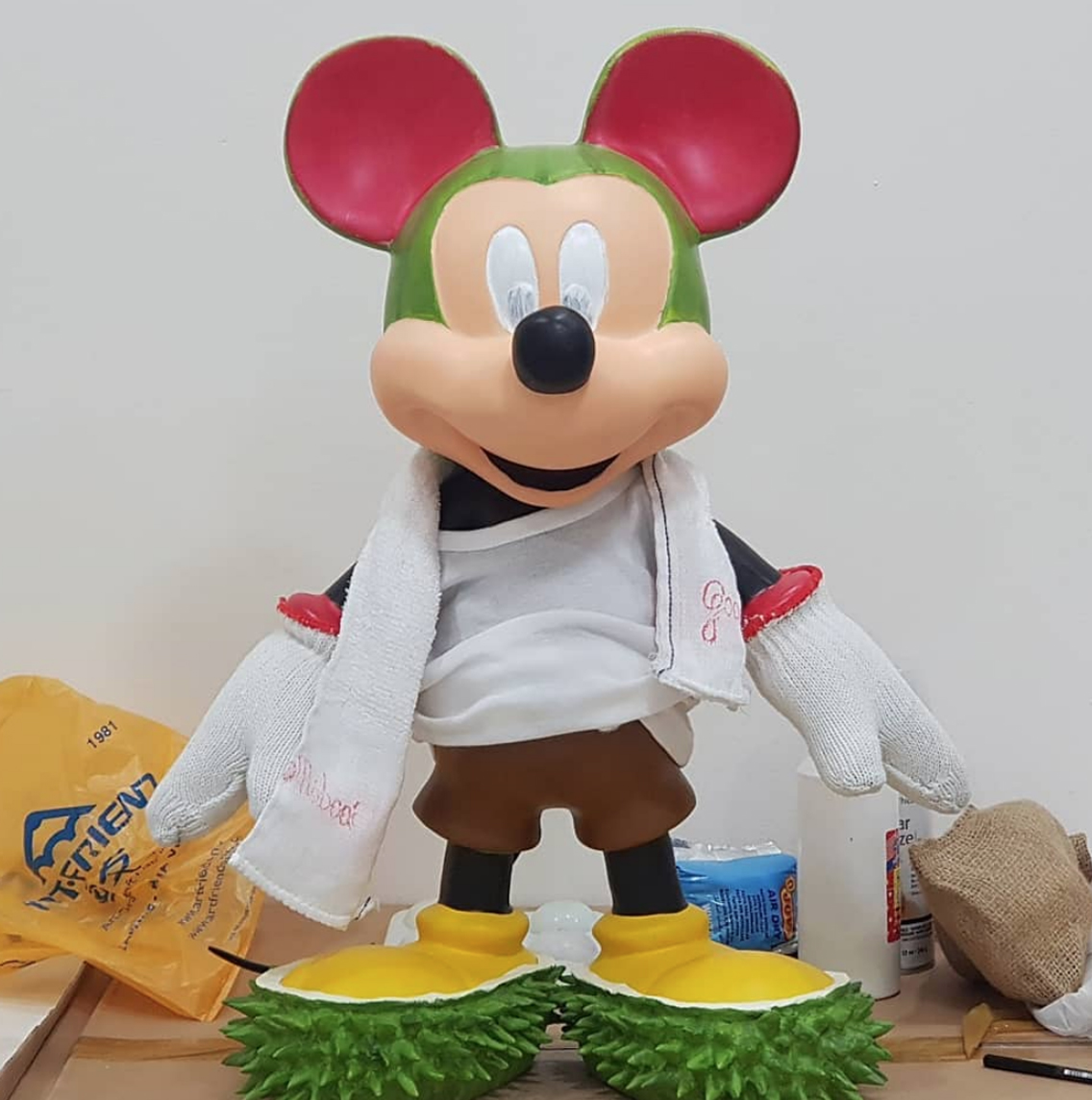 7. Do you think it is important to raise kids to be creative?
Oh definitely! Life always throws curveballs at you, one needs to learn how to deal with it creatively as well.
8. How do you encourage your kids to think outside the box?
I never give them the answers and would always try to get them to resolve their problems on their own, offering advice if necessary. It helps to hone their problem-solving skills. These days I always wonder if it is the kids who have homework or the parents.

Visit Raffles City level 1 to see 90 local Mickeys on display till 29 August 2018. For every photo taken by the public with the Mickey figurines and uploaded to Instagram with hashtags #RCSArtsintheCityPC, #Mickey90, #MickeyGoLocal, #CapitaLand and #CHFPC, CapitaLand Hope Foundation (CHF) will donate $10 per hashtag to the President's Challenge 2018.