This series of 3 cheongsams is a collaboration between The Girl's Kaksh and Xobon. Founder of Xobon, Soo, drew and painted on the TGK linen cheongsams using acrylic paint and fabric markers.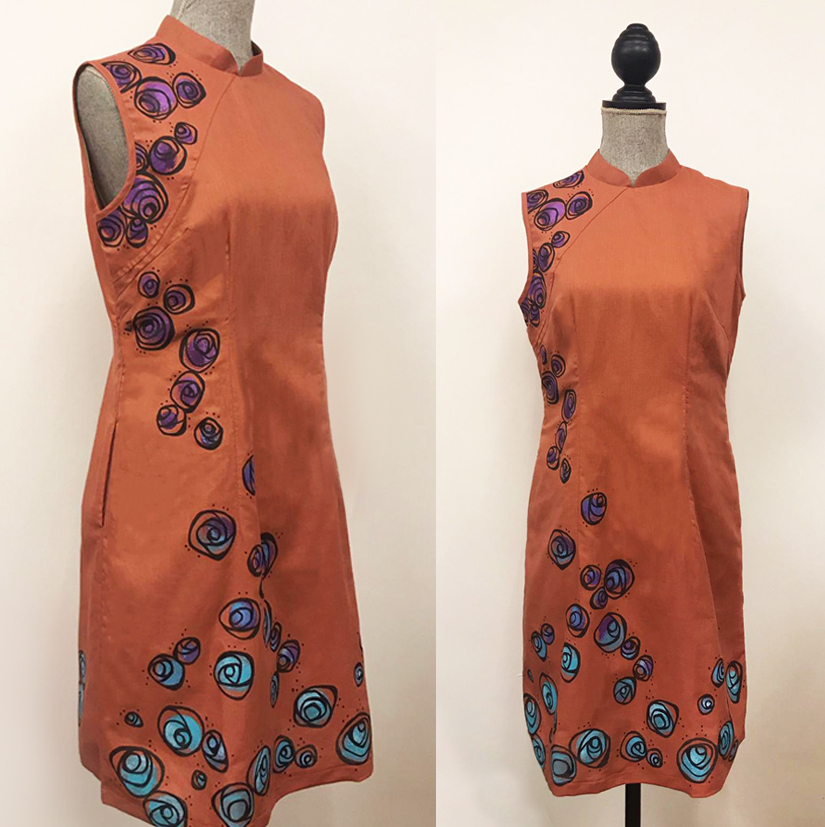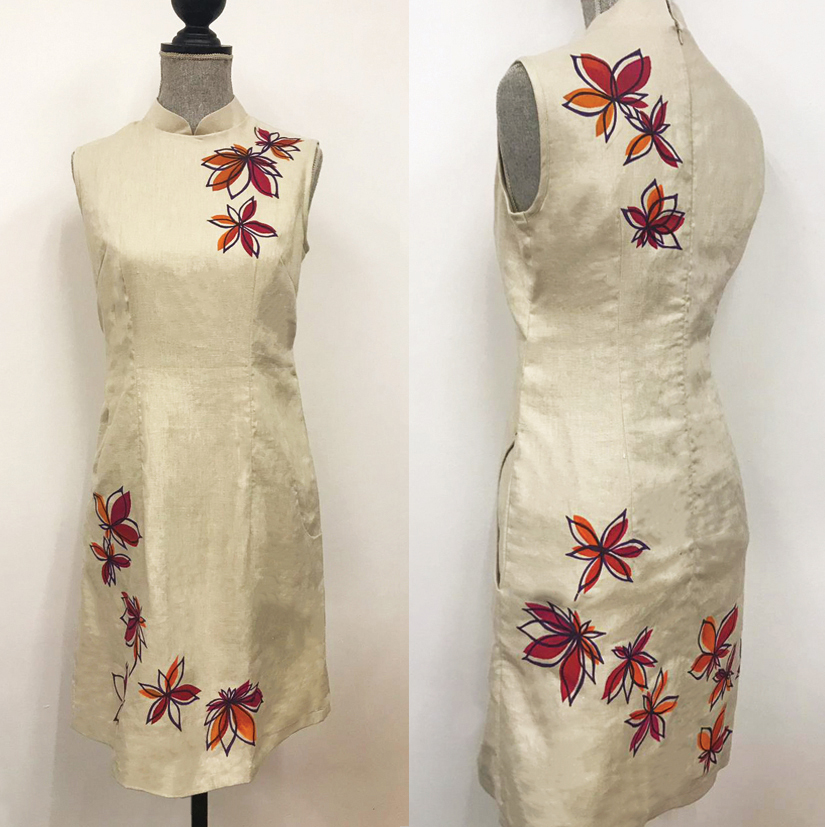 The first dress was inspired by zentangle art, where she adopted this style for the leaf patterns. She used a painterly effect to create a background before drawing the zentangle leaves using a fabric marker. She also added a caterpillar, which playfully peeks out from the side pocket, adding an element of fun and surprise to this dress. Prior to drawing/painting on this dress, Soo did sketches and experimented on fabric scraps to test the effect.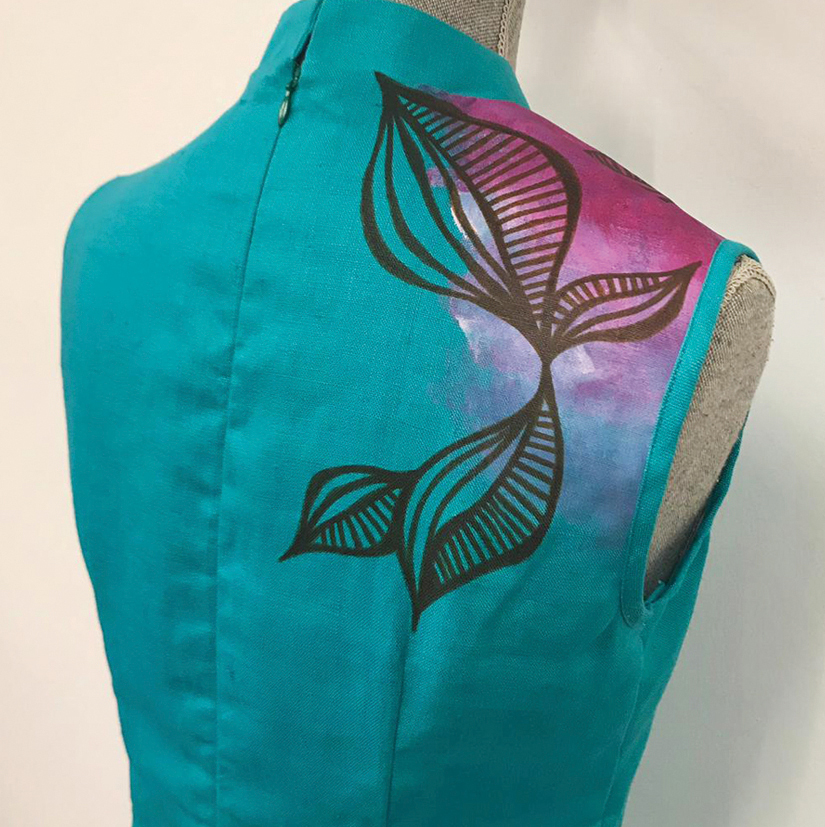 Soo explored with a stylized floral pattern for roses a while back before this collaboration happened. The transformation of the colours for this dress is inspired by the book "The Big Blue Spot" (written by Peter Holwitz), which is a story about a blue spot meeting a yellow spot, and becoming green together. The colours of the roses start from purple and gradually to aqua. The roses were first sponge-stamped onto the fabric using acrylic paint. When the paint was dry, the outline of the flowers were drawn over them to give definition.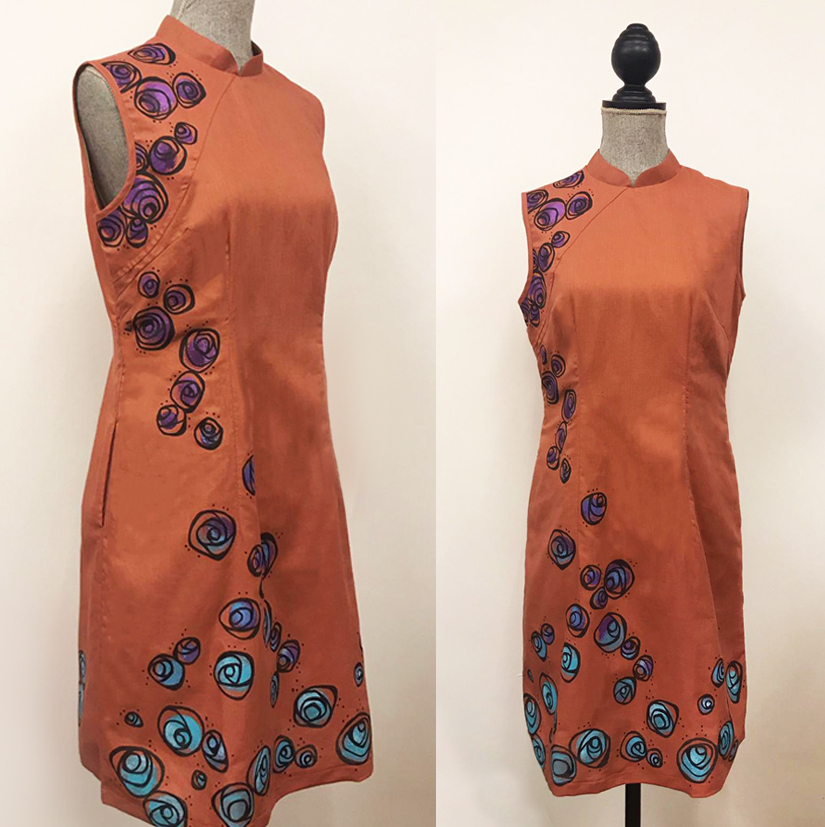 For the third dress, Soo wanted a more commercialized floral design, and something which depicts Spring, the beginning of a new year. The outline of the flowers were drawn using a fabric marker. She then painted the petals just outside the lines to create an 'out-of-alignment' effect.