Take a stab at the unknown and see where it leads you – this has been Ke Yan's experience with needle felting. 
Ke Yan loves making things—the freedom of using different materials to create things, and the sense of accomplishment at seeing her completed work keeps her going. She enjoys woodworking, pottery and needlecraft, but her latest passion is needle felting. 
An interior designer, Ke Yan realised her childhood dream of running a small brand just under two years ago, when she set up Stab by Step, which is also her platform to raise public awareness on needle felting. She has certainly come a long way from stumbling across needle felting in a bargain store – read on to find out which store it is, as Ke Yan shares her story with needle felting.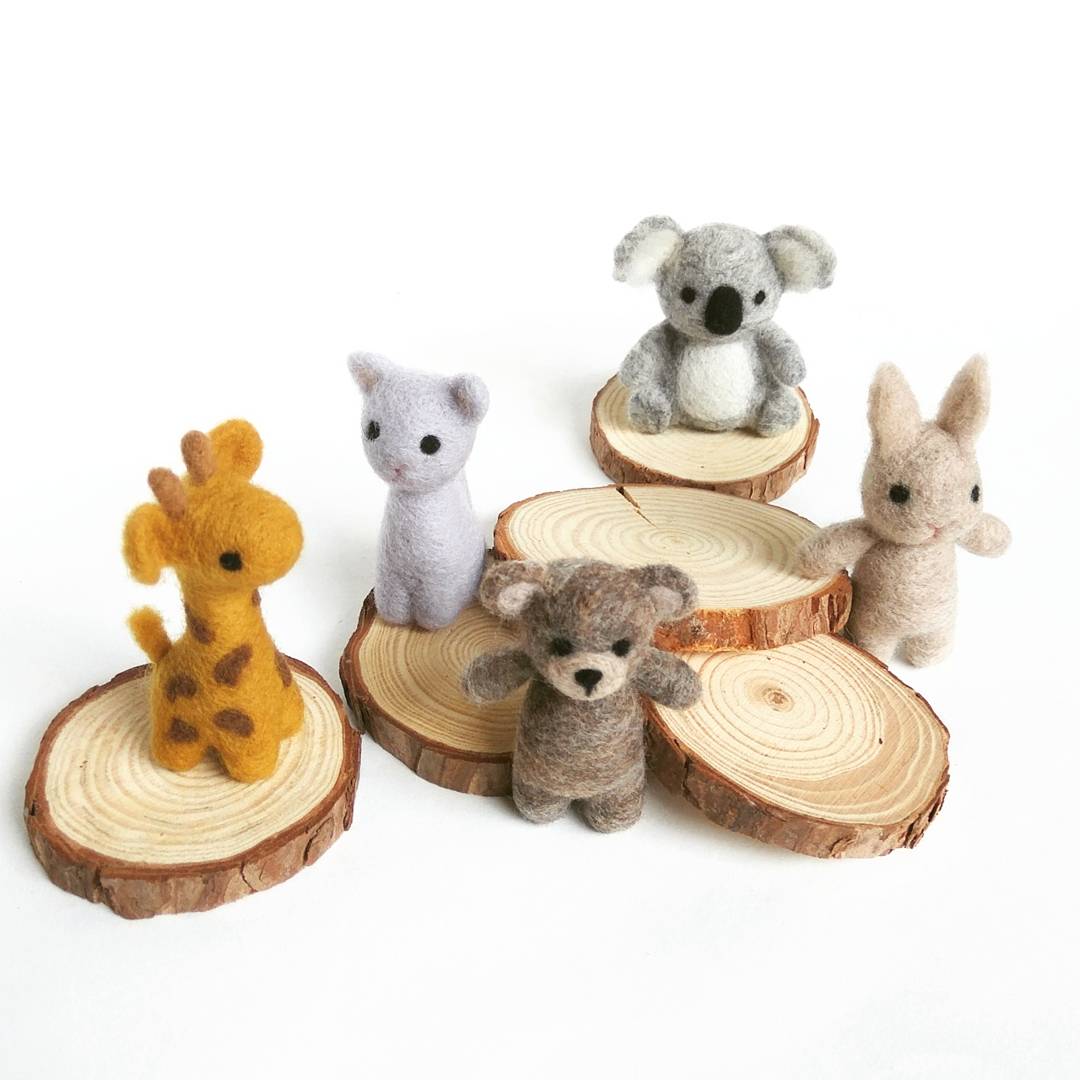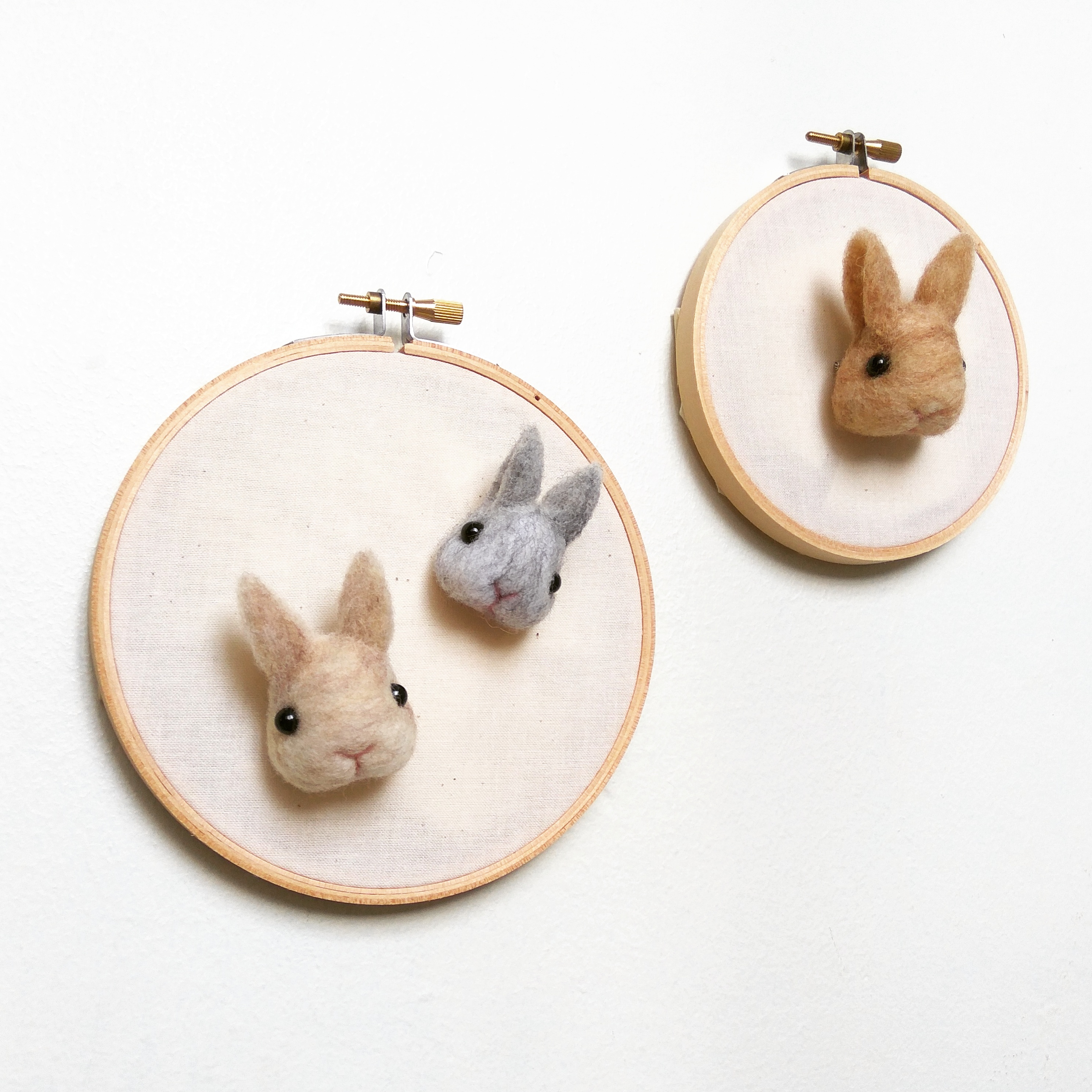 1. When did you start needle felting? What piqued your interest? 
Growing up, I have always loved trying out different crafts during my free time. Hence, when I came across the needle felting kits in Daiso 3 years ago, I naturally wanted to try my hand at the craft. That period coincided with my summer vacation in university, so I had plenty of time to explore the craft. I got hooked when I realised the multitude of potential projects that can be achieved with a basic set of needle felting tools and materials.
2. Which is your favourite piece of work and why?
It's a tough call trying to pick a favourite from all of my work, because each of them has their own story behind their creation. If I were to choose, I will choose Toothy the rabbit. Toothy is buddies with Bucky, who is from the first release of my rabbit collection. Toothy was born out of pure imagination. He is intelligent and mischievous. His signature smile never fails to put a smile on my face
3. What are the tools and materials needed to start needle felting?
Needle felting requires few specialized materials. For basic felting, only felting needles, a foam block and roving wool are needed. Felting needles come in a variety of gauges and blade styles, and they have one thing in common: barbs. The barbs catch the fibres of the wool as the needle is poked into the project, tangling them together. As felting needles are sharp, having a foam block provides a lightly cushioned surface to place the project on as you are stabbing it. Working on a hard surface is not recommended as it may cause the needle to break, or blunt the edge.
There are many different types of wool on the market, and roving wool is the most common. Roving is similar to a narrow strip of batting, with fibres running in different directions. Different types of wool roving will result in different finishes for the project. To begin felting, simply stab the felting needle straight into the project repeatedly. However, depending on the type of projects, there are slight variations to the technique. Other basic tools that will be useful are scissors, amigurumi eyes, glue, embroidery needles, threads and finger guards.
4. At what age can a child start needle felting?
Crafting is about exploration and having fun; age alone is not enough to determine when a child can begin needle felting. Instead, it depends on whether a child has the patience to sit down and complete a project, as needle felting takes time and patience. For beginners, it will be helpful to begin with a simple project within the child's reach, so they can see the results. As needle felting will involve working with a sharp needle, children under the age of ten should be supervised by an adult. 
5. Where do you draw inspiration from?
I draw inspiration mainly from the things that I observe around me. The mushrooms that sprouted overnight in the wake of the wet weather, the stray cat loitering at the foot of my HDB block and our pet bunny are some examples. Occasionally, people I meet at art markets or my Instagram followers would commission or provide me with ideas and suggestions on my next felting project. As such, there is always a constant flow of ideas for my next project.
6. How do you define creativity?
Creativity is seeing potential in the ordinary.