Wayne Thiebaud Inspired Cake
Even though Mr Kyle Barrett (an art teacher in Washington D.C., USA) didn't teach his students how to bake, under his guidance, the 7-graders made brightly-coloured pieces of cake which you wish you could sink your teeth into. 
The students started by constructing the form out of cereal boxes which they then covered in paper pulp. After 2 to 3 days, the forms were dry and ready to be painted with acrylic paint. A base coat was applied and dried before details were added. Do you see cheery sprinkles on some of the cakes? Well, those are actually plastic coated wires!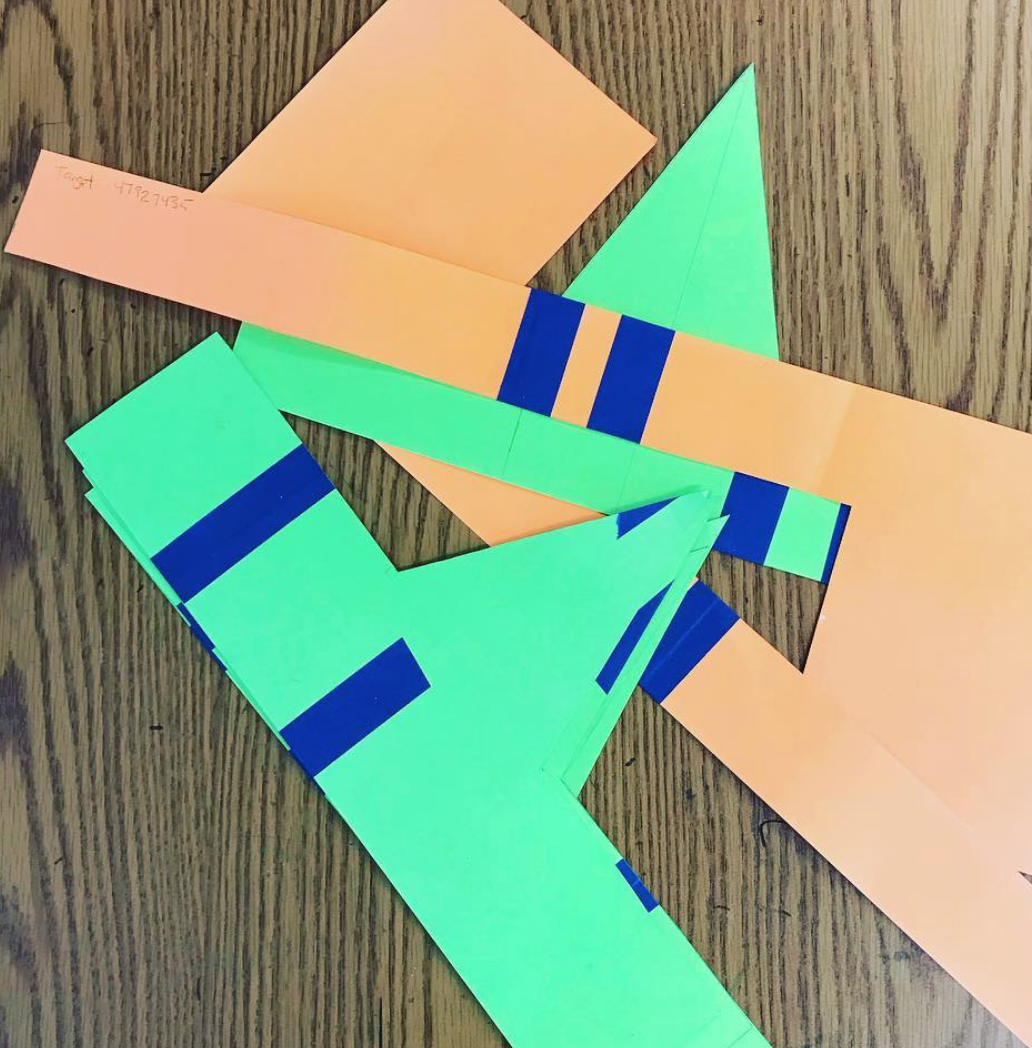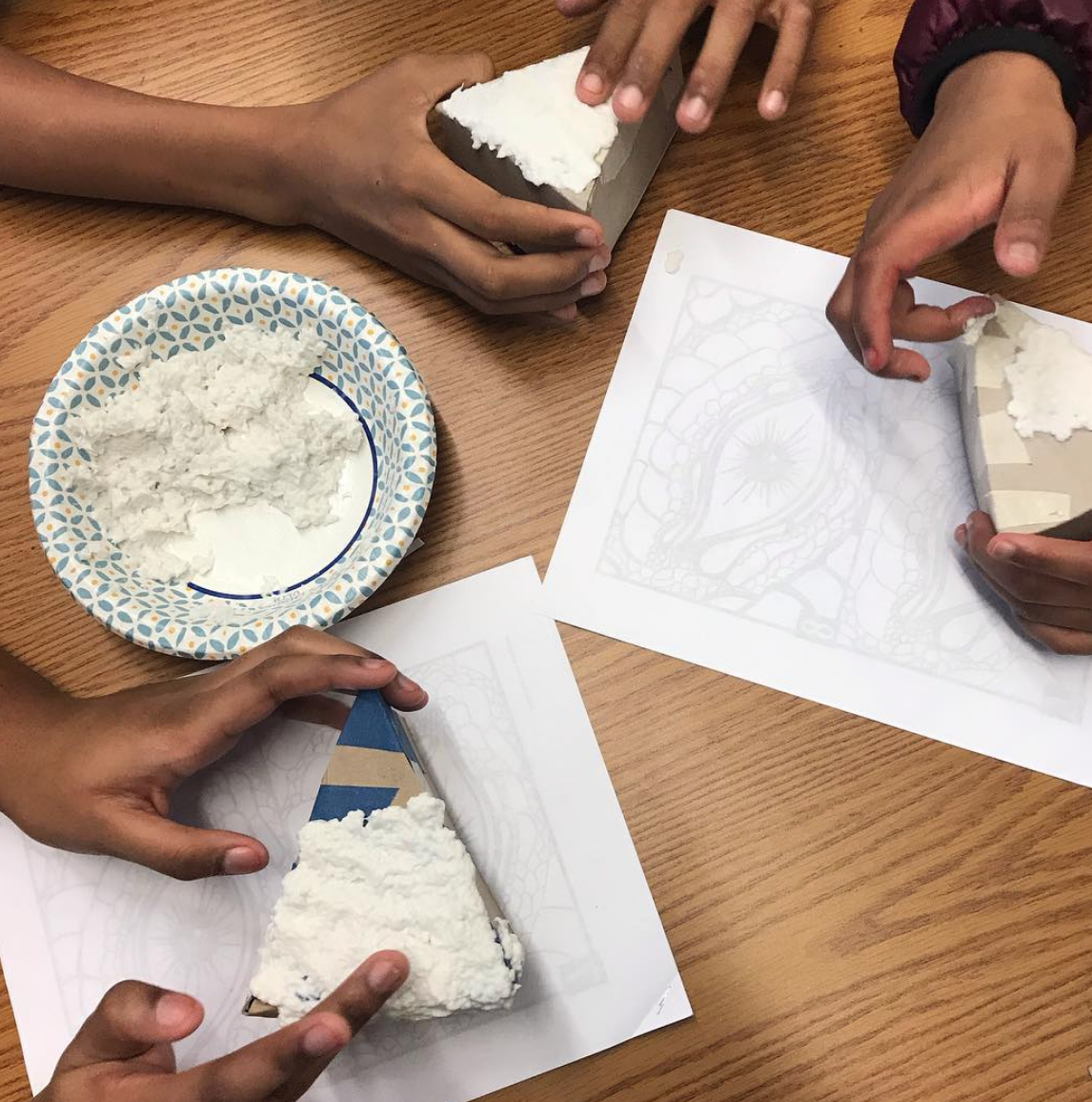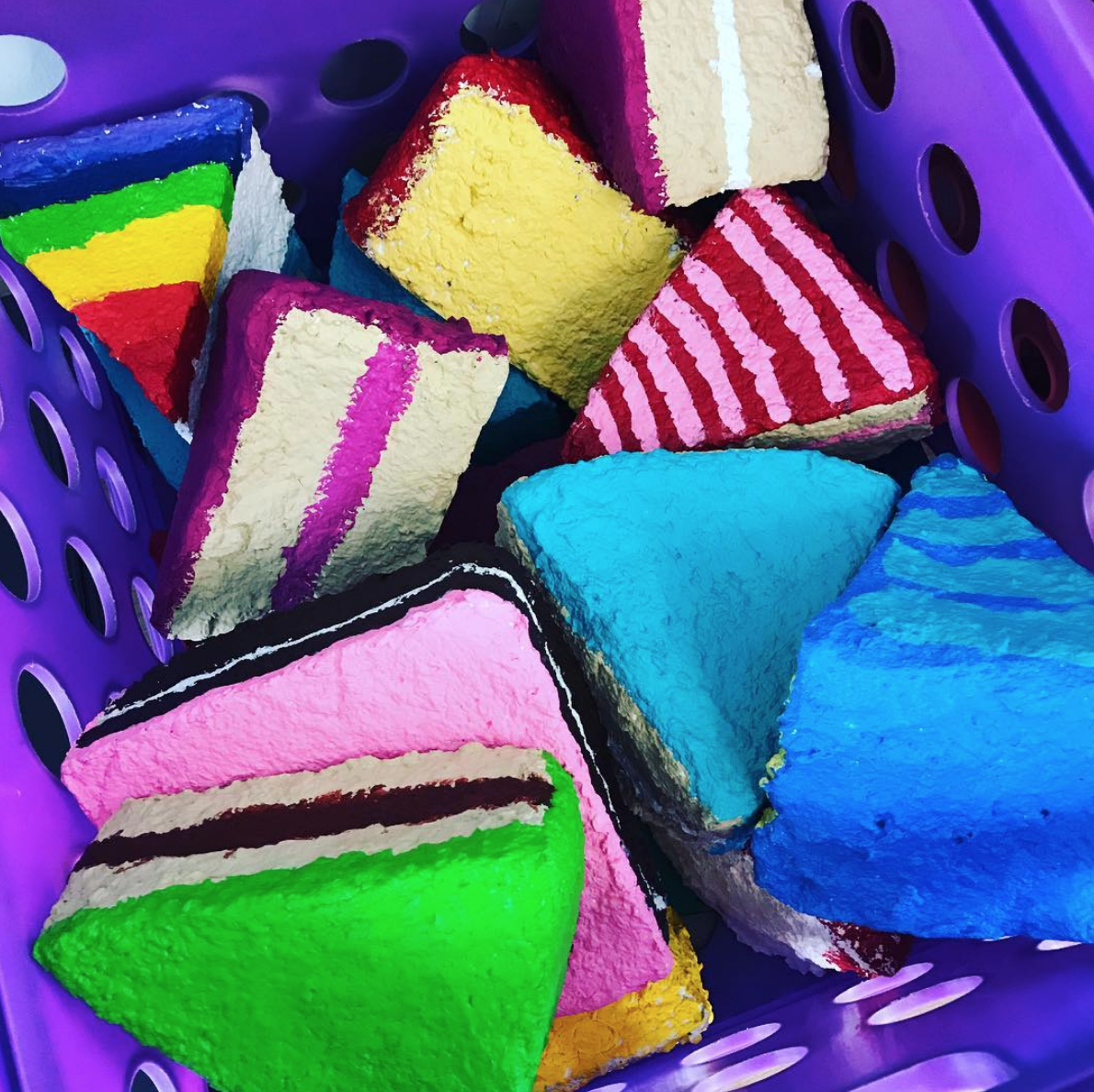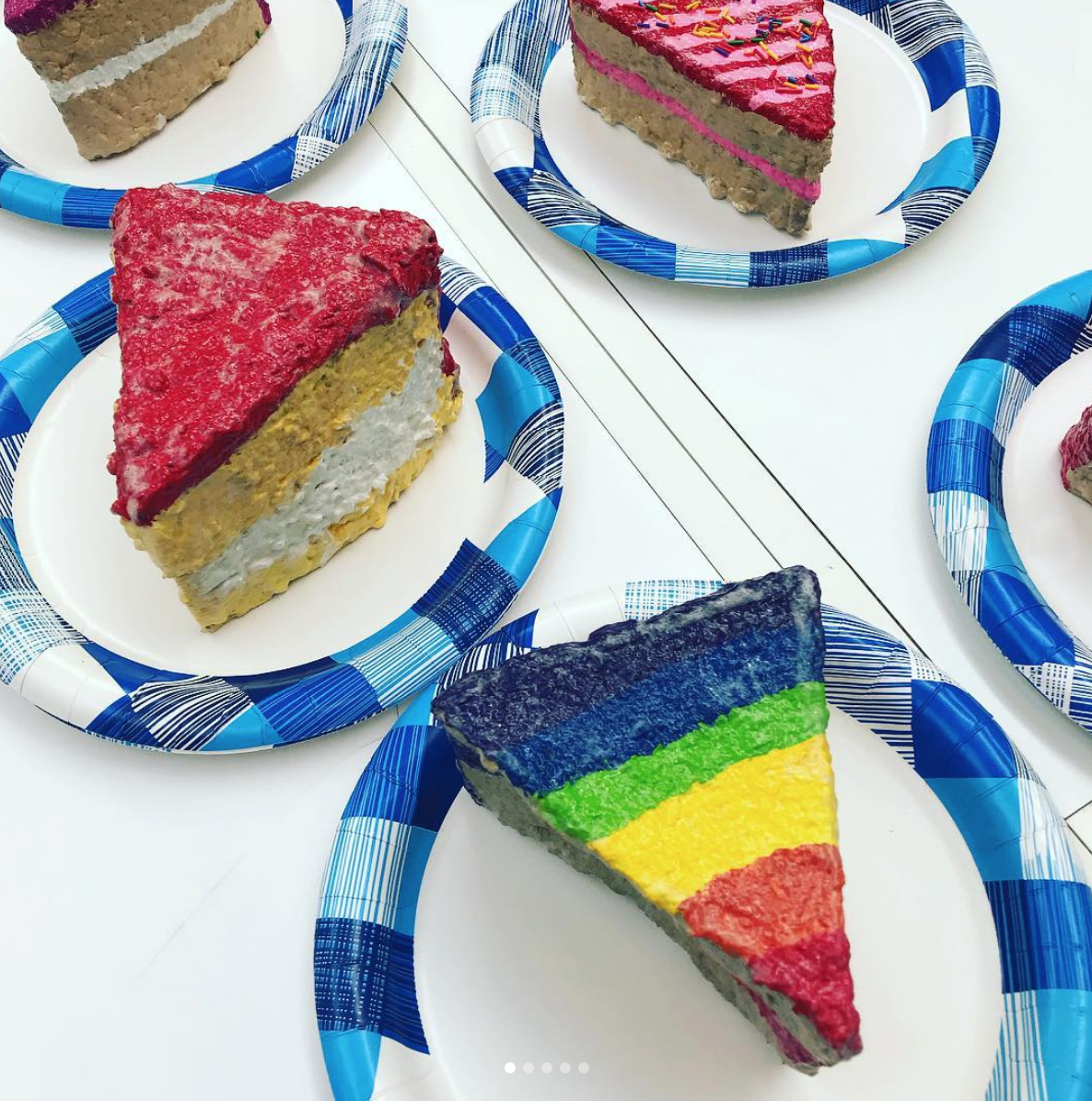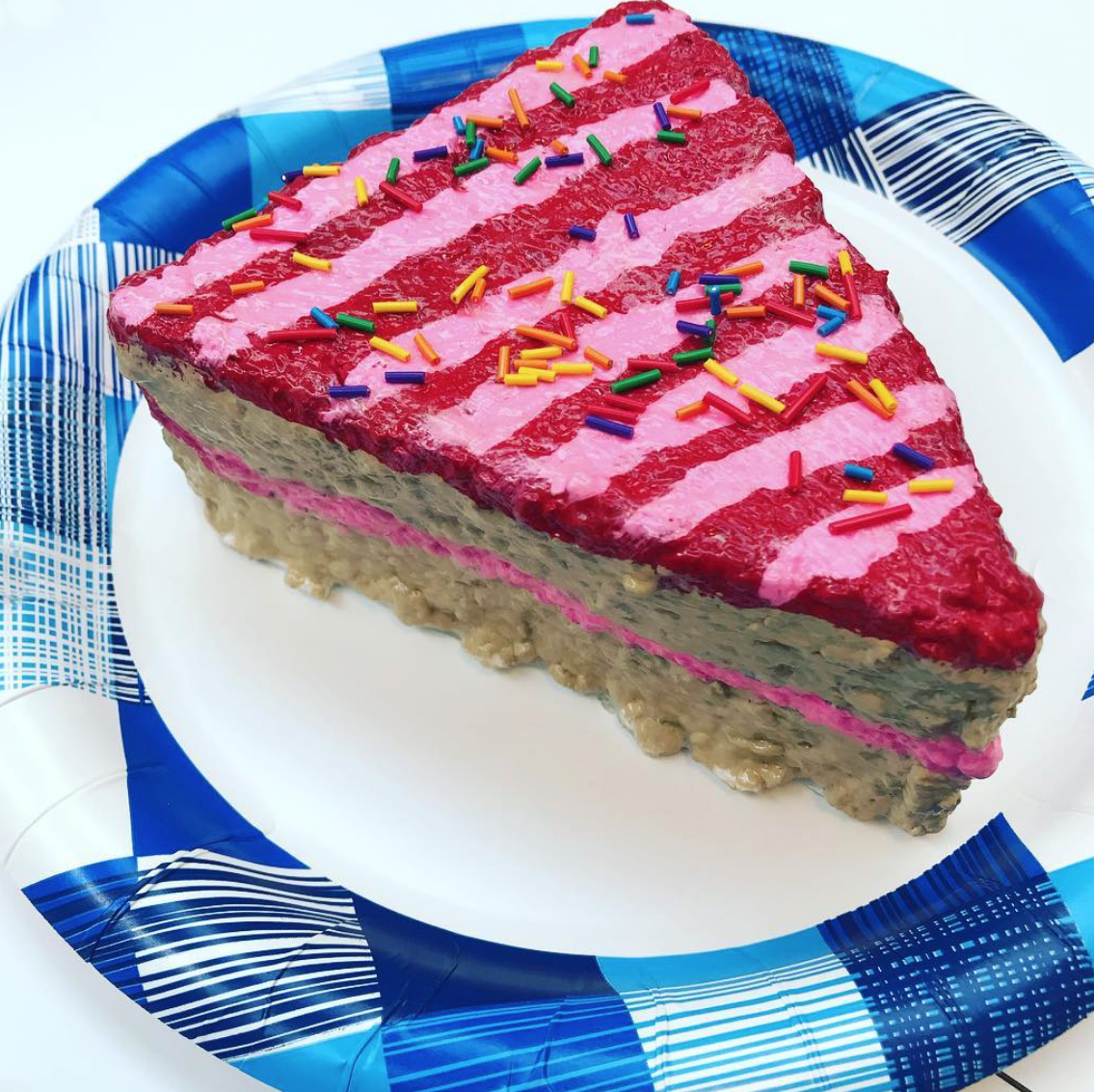 Who is Wayne Thiebaud?
Wayne Thiebaud (born on 15 November 1920) is an American artist known for his colourful work depicting ordinary objects of mass culture—pies, lipsticks, paint cans, ice cream cones, pastries, and hot dogs. Thiebaud worked in a cafe when he was younger, and his experience there is reflected in much of his work featuring food. He often utilizes high contrast shadows and strong intense colours. His subjects are studies in the geometries of cones, pyramids, spheres and other three dimensional figures.