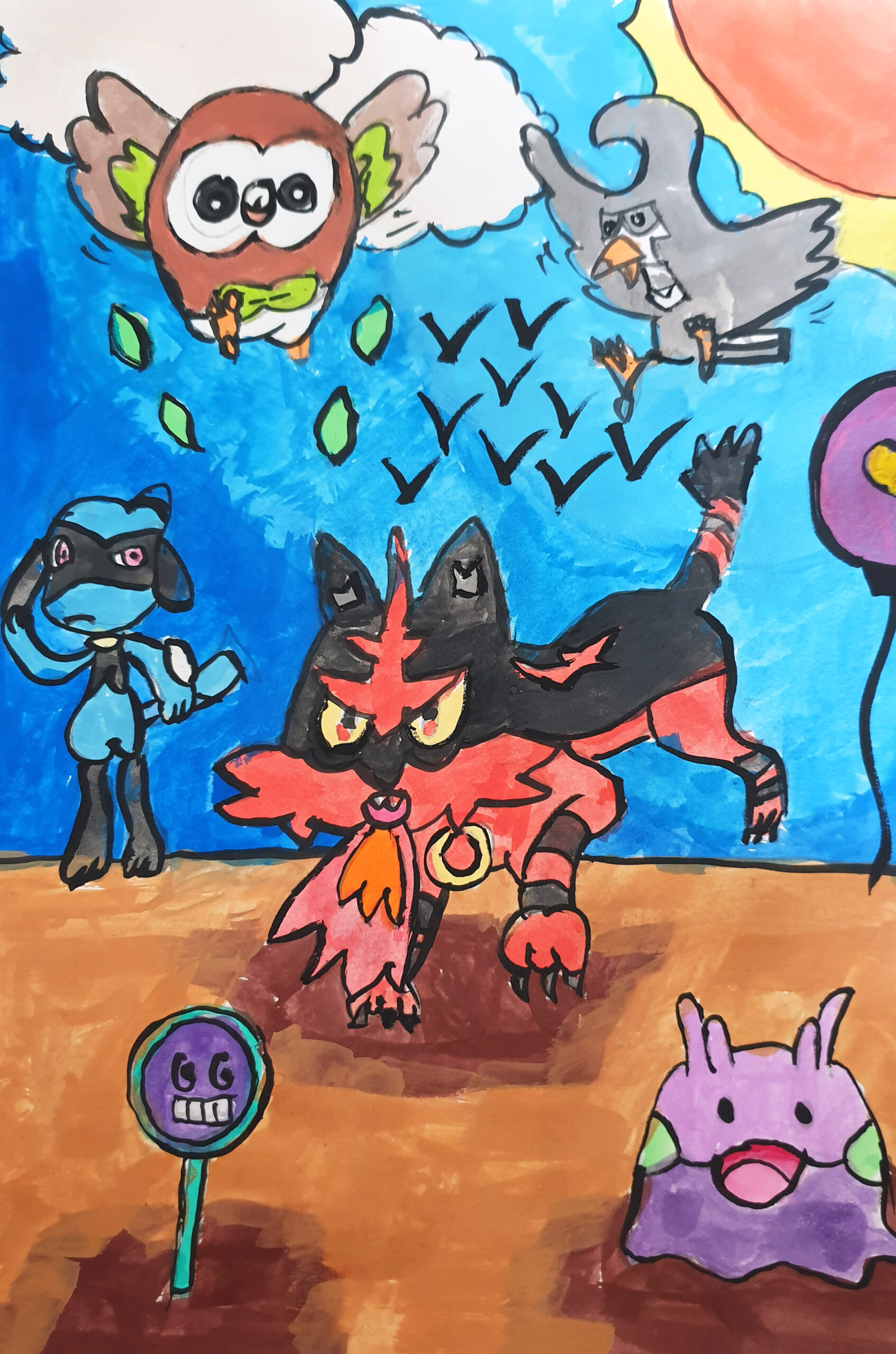 Amelia is a 10-year-old who loves to draw. She is also the 2nd prize winner for What Could These Be? art competition (category 1: age 6 to 10). At the age of 4, she started to doodle, for at least 1 to 2 hours each time. She also attended art lessons but didn't like the mess created by crayons. She discontinued since she really didn't like their smell and texture.
However, she picked up art again when she tried painting on apparels. Her mommy was supportive of the idea as little Amelia was turning art into wearables, especially when each piece is unique! 
Pokemon Outing with Their Lollipop, when Amelia isn't out playing football, her favourite pastime is drawing and painting. Medium used is poster colours.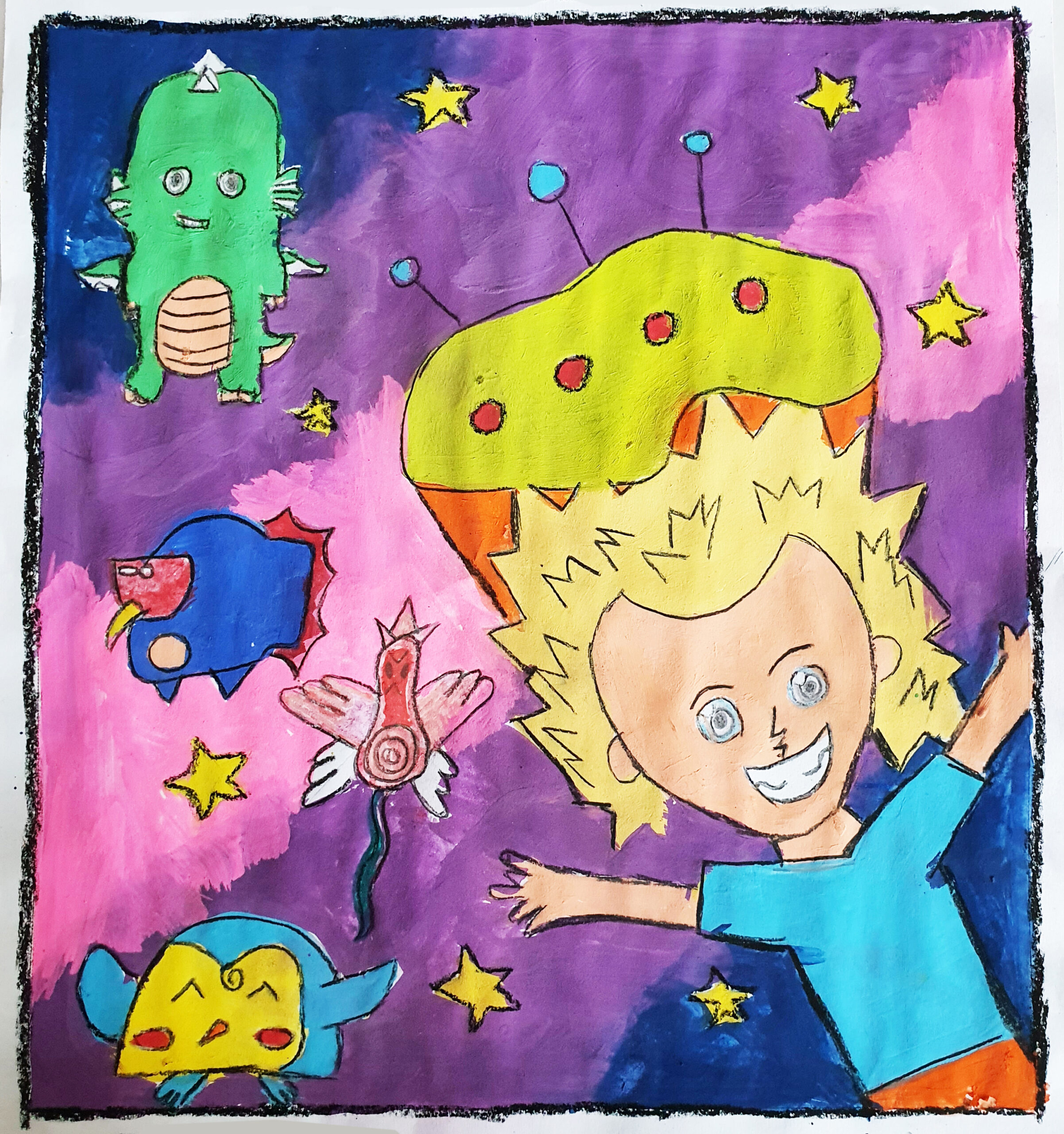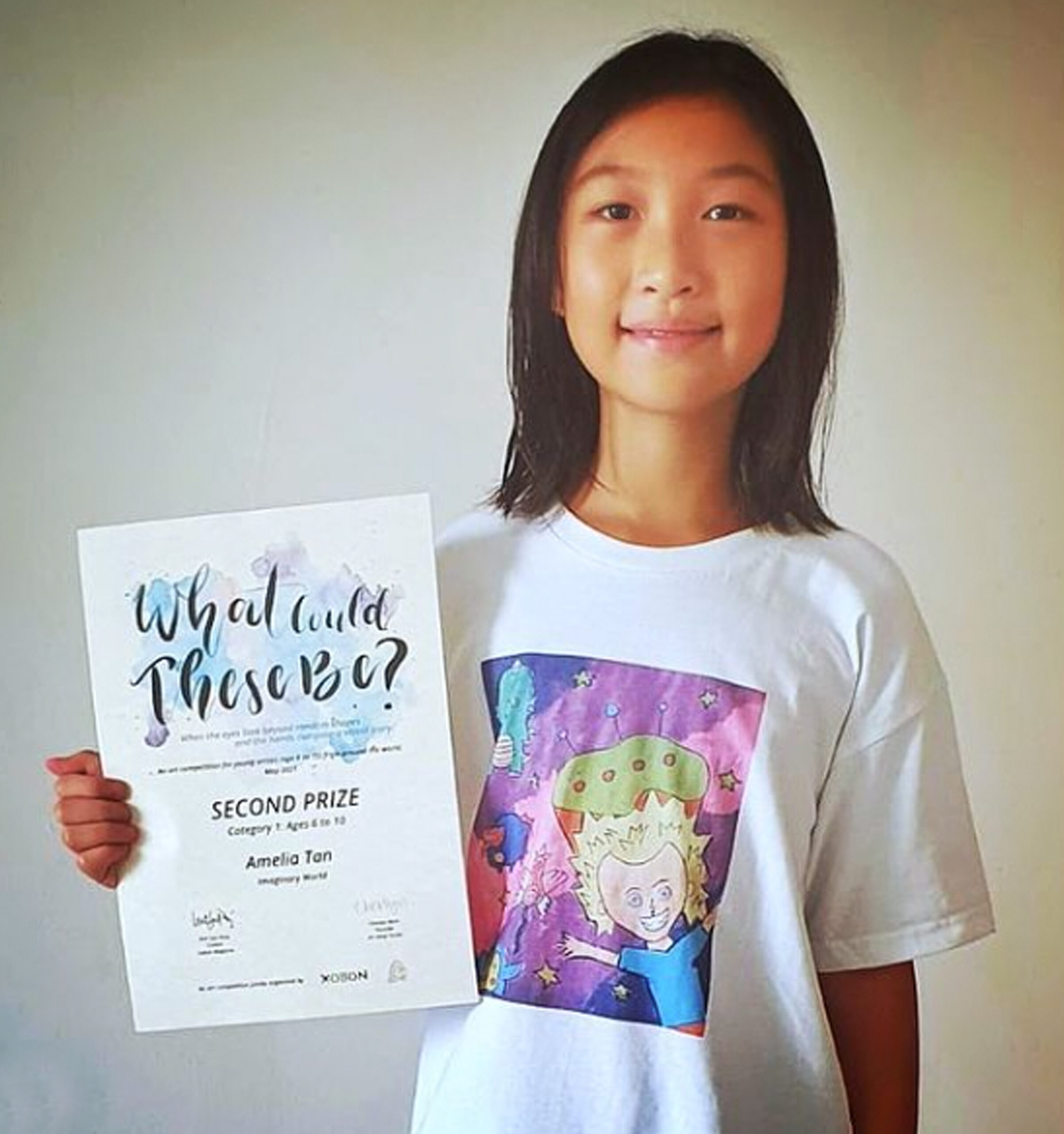 Imaginary World, this is Amelia's winning entry to our art competition. She is a Pokemon fan and loves using them as the main subject in her artwork.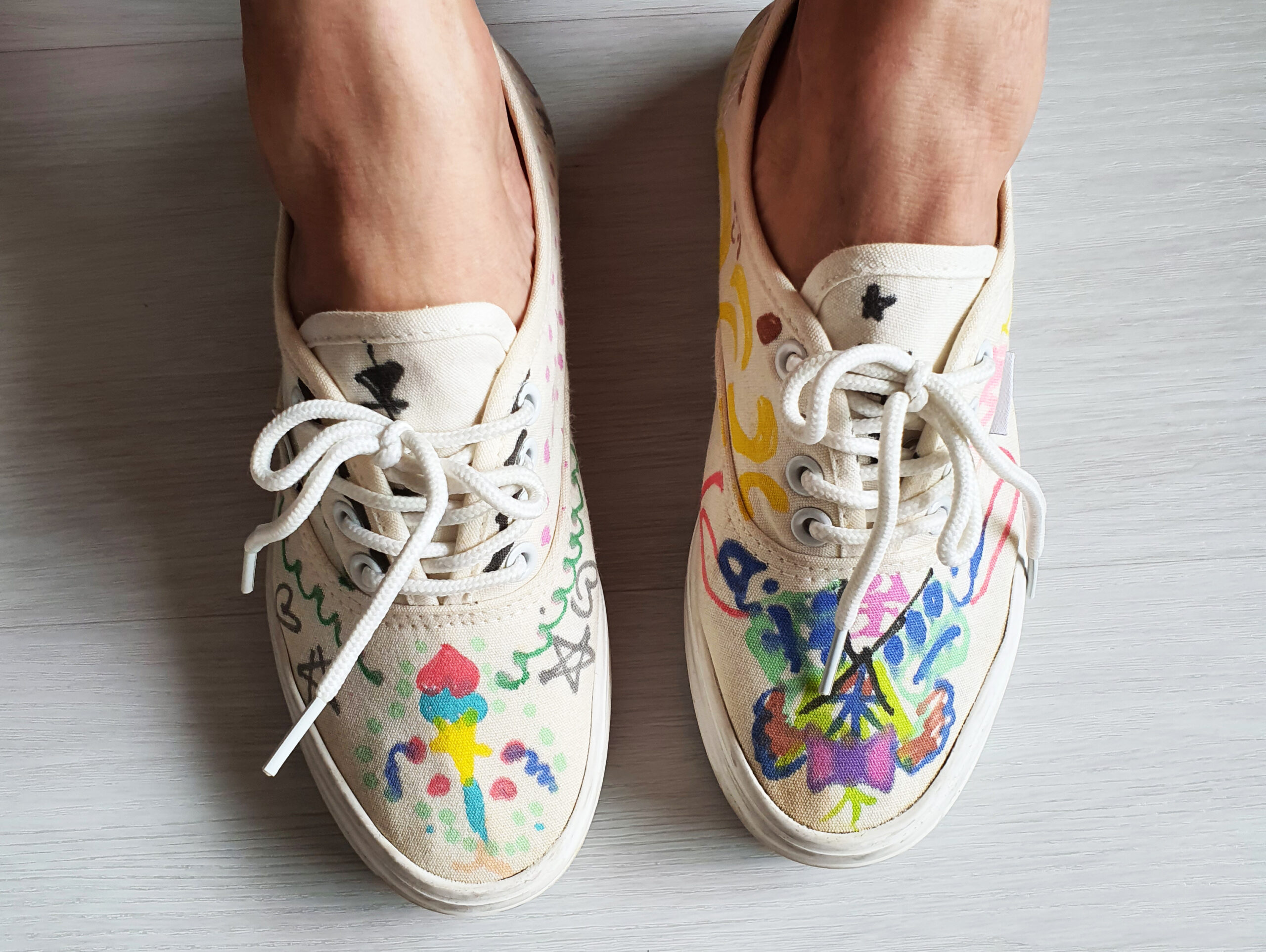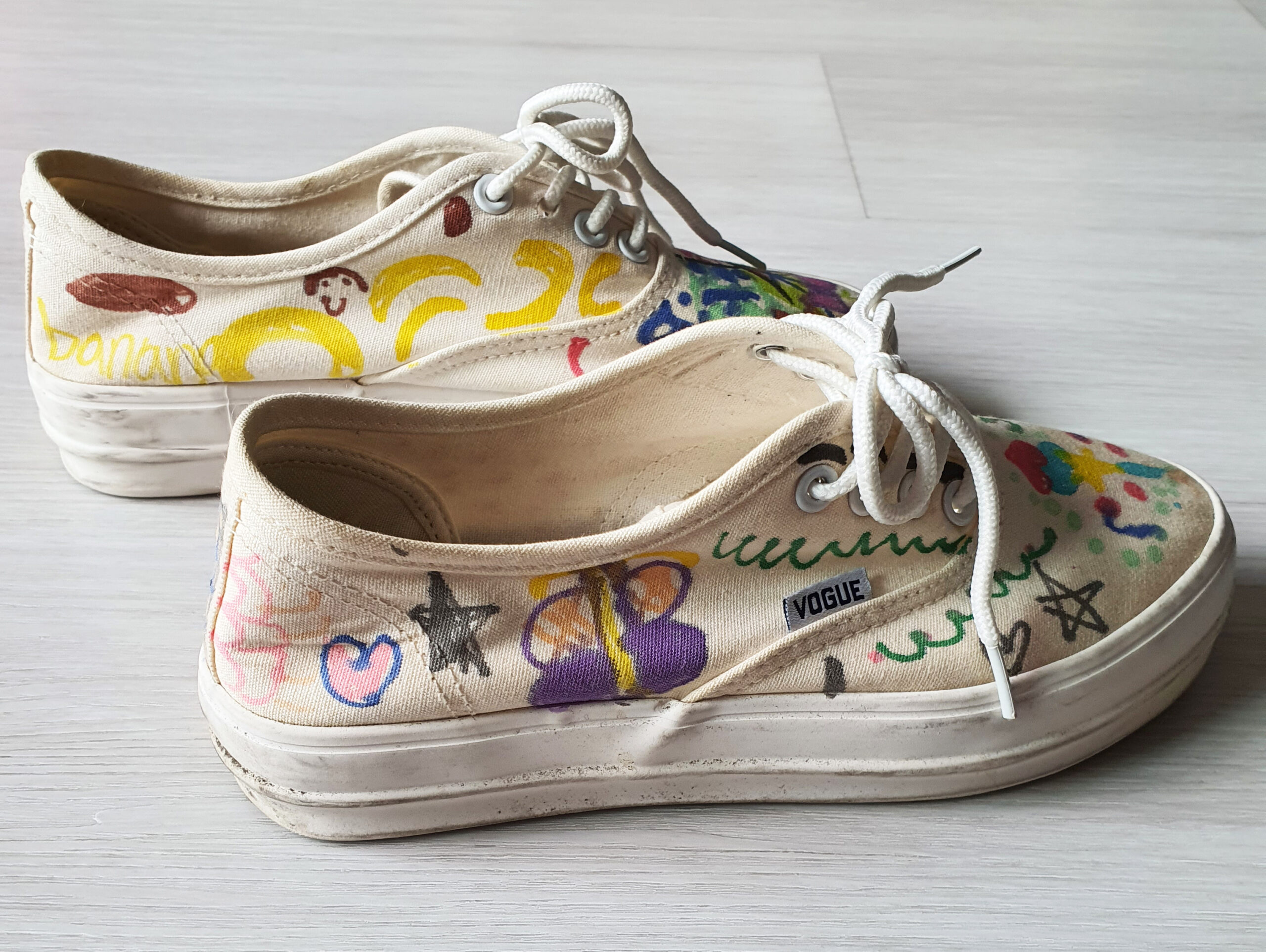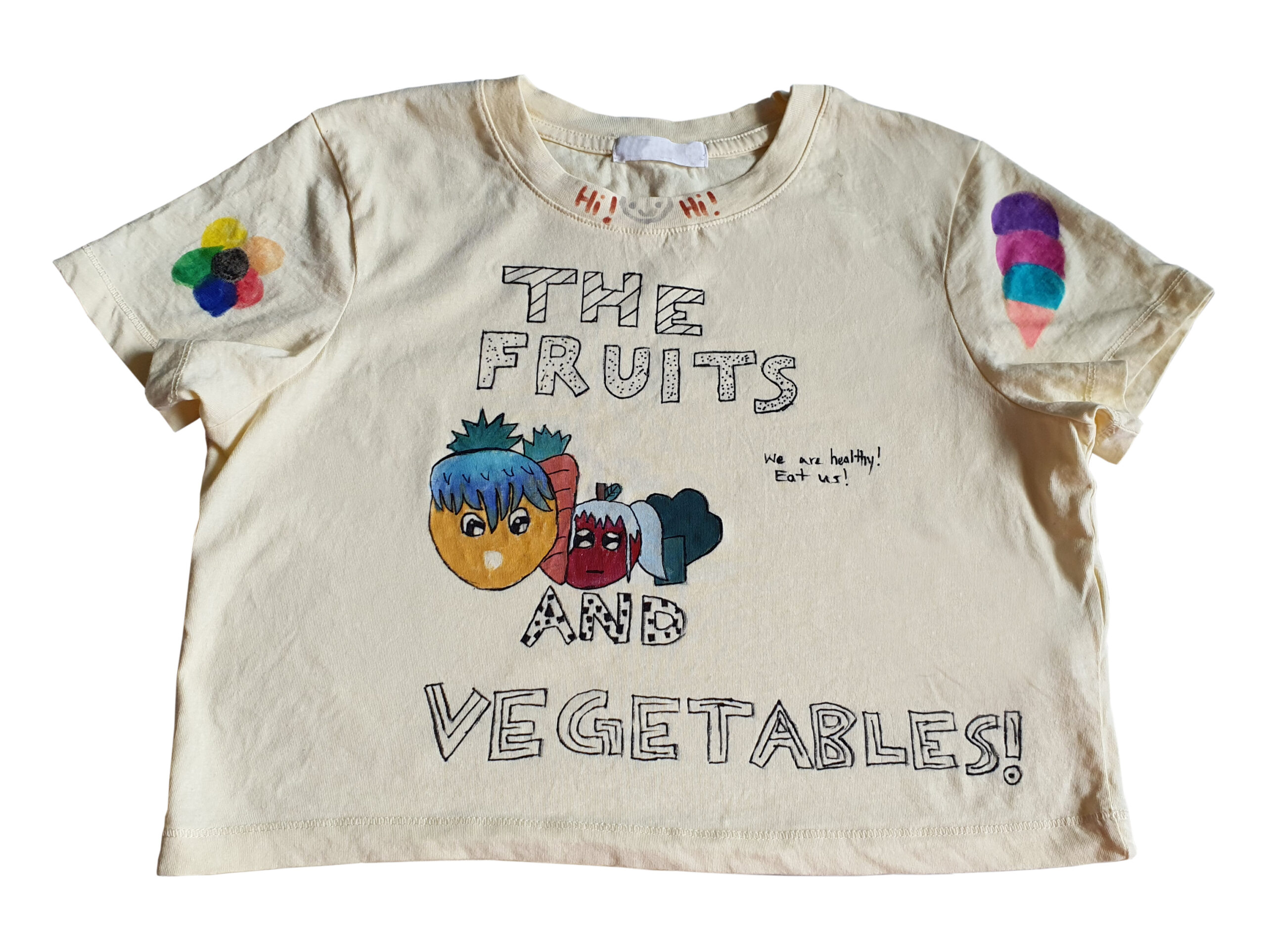 It is important for kids to express their ideas using the medium that they enjoy. Amelia found what worked for her when she discovered painting on apparels. Amelia's mommy initiated the idea of drawing on a pair of canvas shoes, using fabric markers. Next, this little artist also tried to create art on tee shirts.
Health Fruits Mommy, this tee shirt is inspired by one of the cartoons on TV "Bread Barbershop" Amelia drew the vegetable and fruits for her mommy. She used fabric paints to add colours.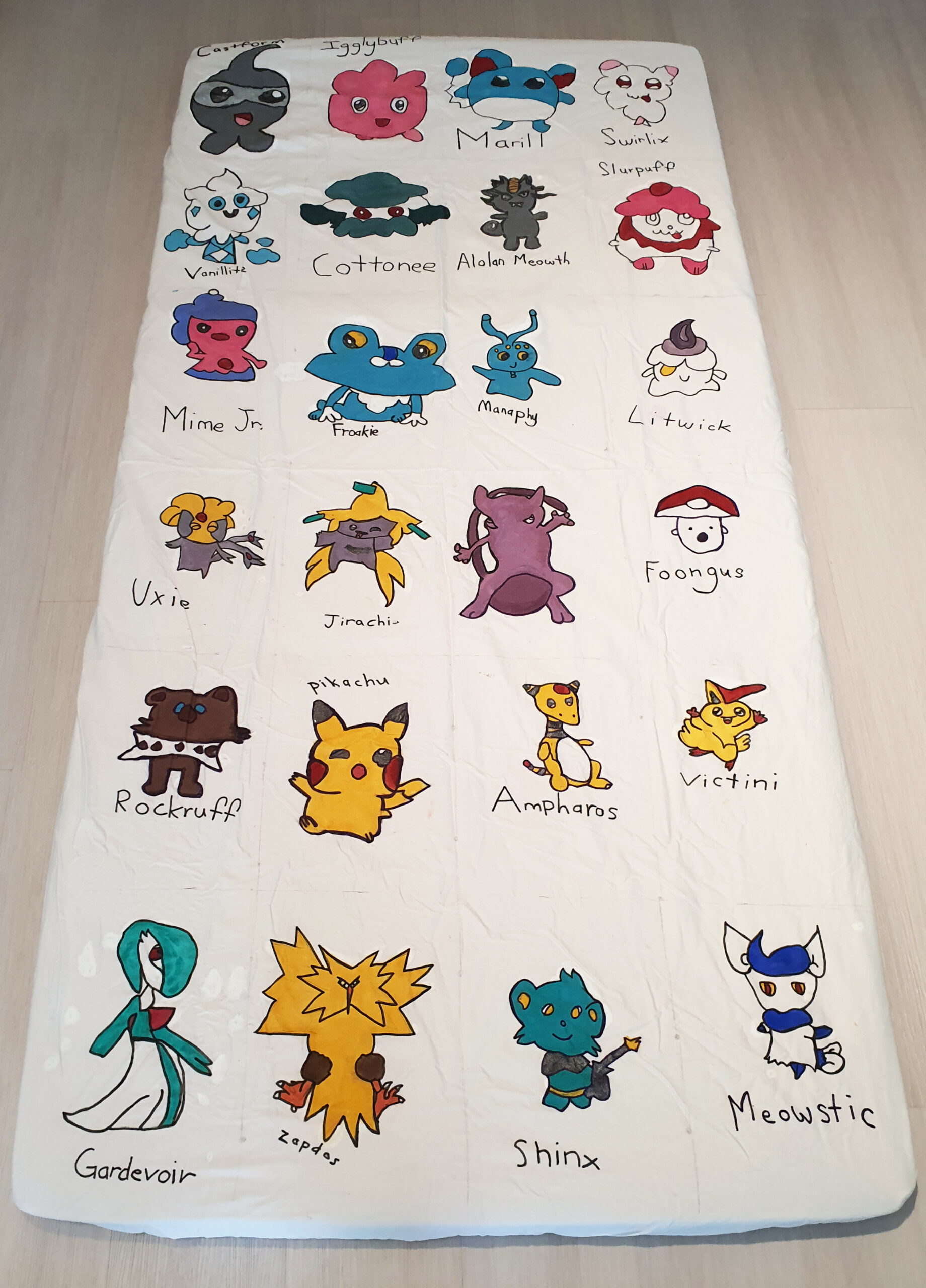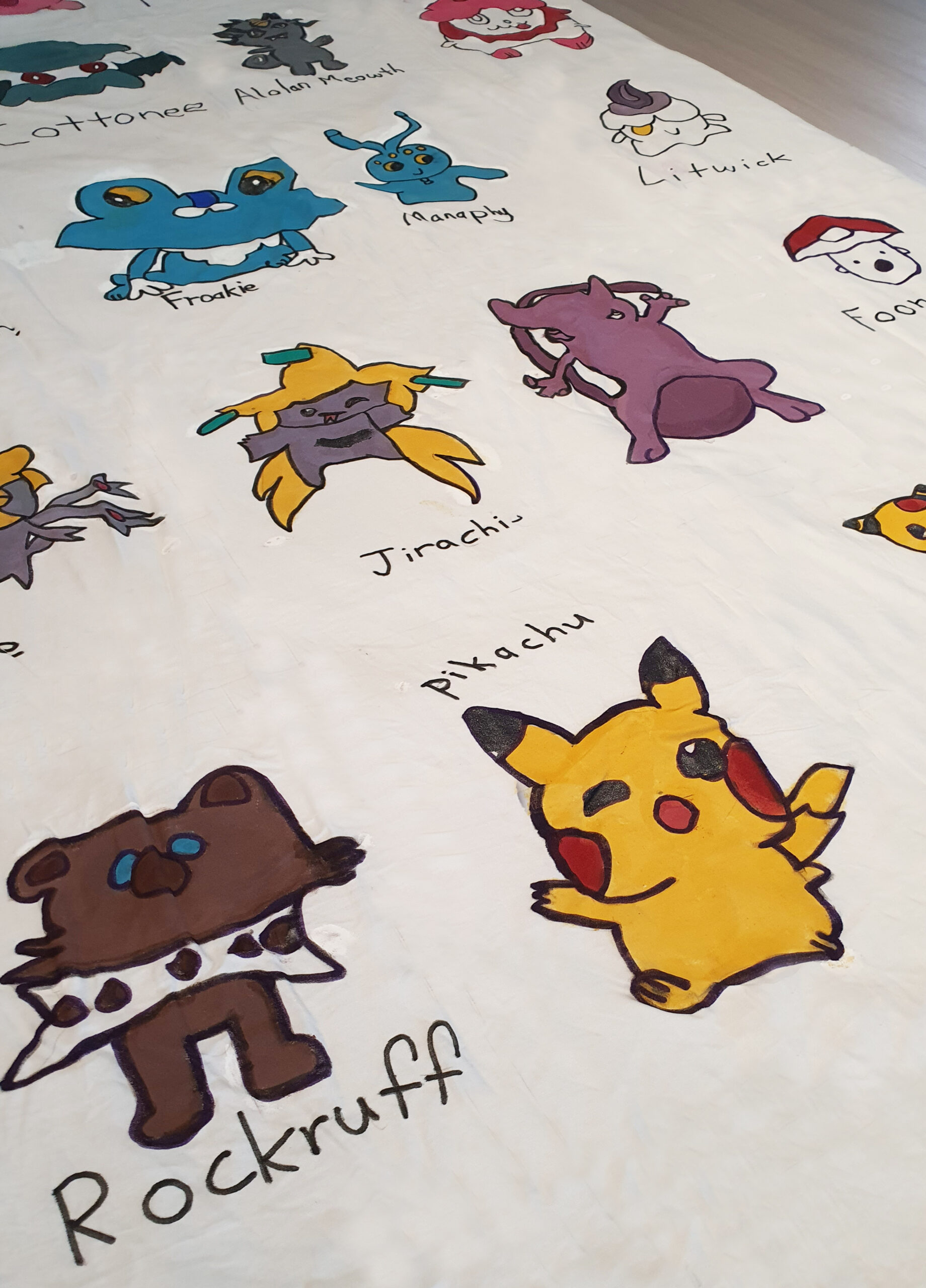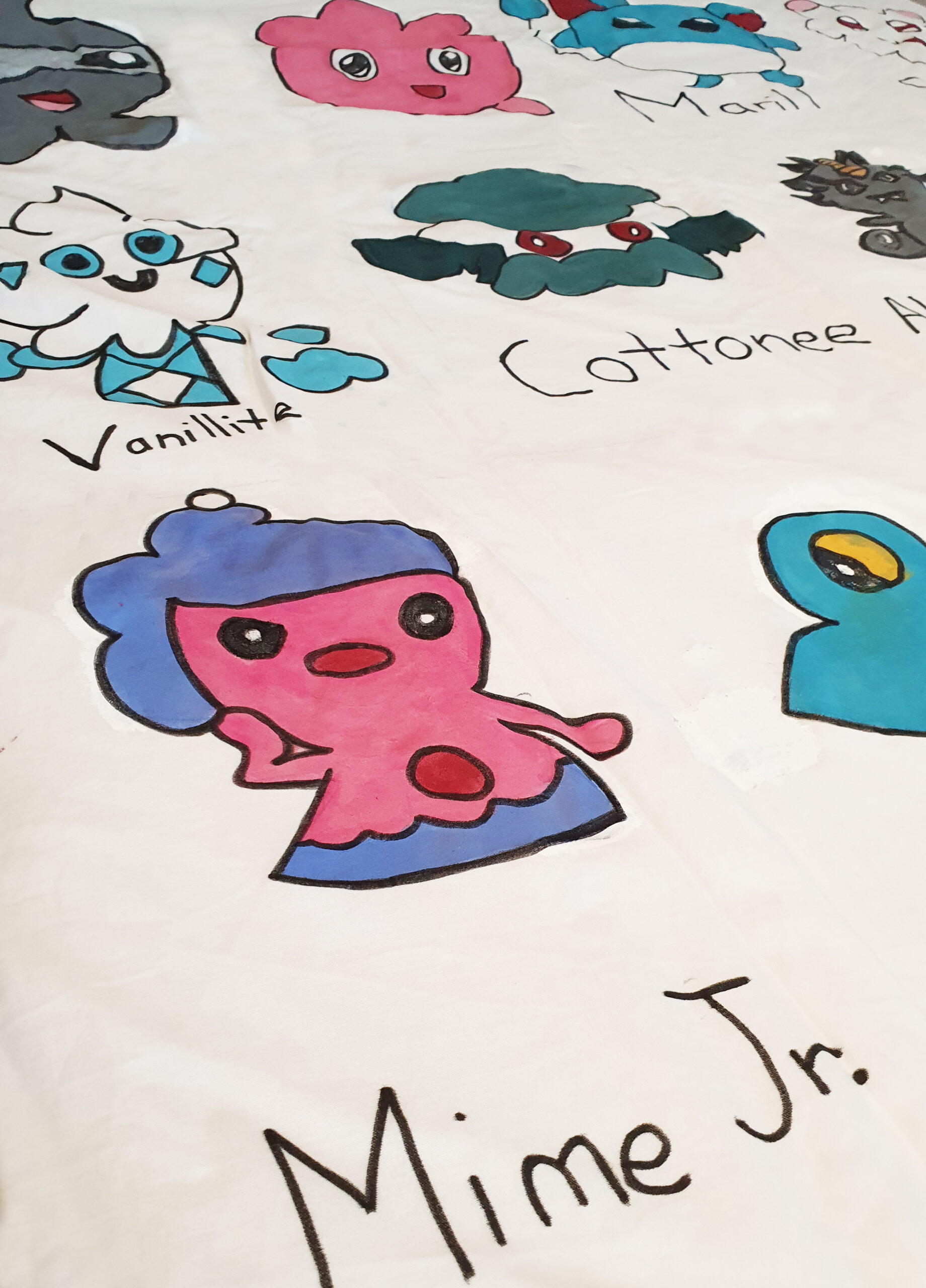 Project Pokemon, we love it when kids have the courage to take on big projects—Amelia decided that she wanted to paint her favourite Pokemon characters on her (single) bedsheet! She sketched each character on the fabric using a pencil. Then she used fabric paint to colour them in. The final step was to give the characters definition by outlining the shapes using a black fabric marker. She also added a few designs and painted them on her pillowcase (below). Before Amelia started working on the bedsheet, she planned her design and layout in pencil on drawing paper first.
Working on the floor and lying on the bedsheet while drawing was a challenge, but Amelia completed it like a champ! This is the largest piece of work which she has ever worked on. Well done, Amelia!